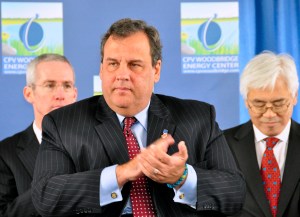 TRENTON – In their reply brief to the court today ahead of Wednesday's scheduled ruling by Assignment Judge Mary Jacobson, the labor unions' attorneys insist that the court has the authority to order the governor to make a constitutionally required expenditure to the state pension.
Attorneys Steven P. Weissmann and Ira Mintz for the plaintiffs argue that the governor's attorneys incorrectly argue that relief requires the court would improperly intrude on the governor's executive powers regarding the FY 2014 budget.
Representing a suit filed by the CWA, AFL-CIO, firefighters, FOP, state county and municipal workers, Council 73, the American Federation of Teachers and others, Steven P. Weissman and Ira Mintz argued in their reply brief that the separation of powers doctrine cited by the governors' attorneys does not bar an order requiring the governor to make non-discretionary expenditures.
The attorneys argue that enforcement of the contracts clause involves judicial intrusion into the action of a different branch of government and is not barred as a political question.
They also argue constitutionally-protected contractural rights.
Last week, the defendants in the case countered that the plaintiffs' "welfare of the public argument" as too broad, and said the plaintiffs cannot meet the irreparable harm prong of the test for preliminary injunctive relief."
Weissman and Mintz strenuously disagreed, doubling down on their call to Jacobson to try to stop Christie from stripping $2.4 billion from the state's pension payments to close a budget gap.