To get in the mood for the 2014 World Cup, we asked photographer Nico Oved to let us share some photos from his series Soccer Kids and answer a few questions for the Observer.
What was the general concept of the series, what message are you conveying to your audience? I'm just trying to take compelling portraits. A good portrait has a tension between the familiar and the unfamiliar. The viewer sees something universal they can relate to, but also something with little or nothing to do with their own reality.
In this case, soccer is nearly universal, and so is adolescence—we all remember what it was like to be a teenager. These contrast nicely with the particulars of who these kids are, where they live and what we can derive about their lives from how they present themselves to the camera. That's why I include the "baseball card" info with each player: Name, Age, Position, Club and Hometown. The message is we're all the same and we're all different.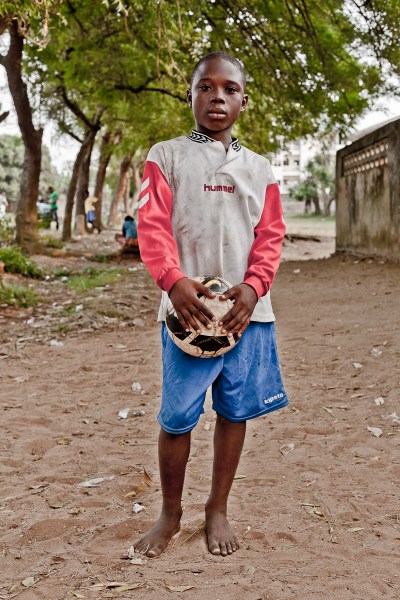 I decided to photograph adolescents who are still young enough to participate enthusiastically and not so old as to be too cool or aloof. They're definitely in that classic "awkward" stage, and as a result you get a lot out of them, whether it's false bravado or vulnerability. Sometimes they just don't know what to do with those gangly limbs.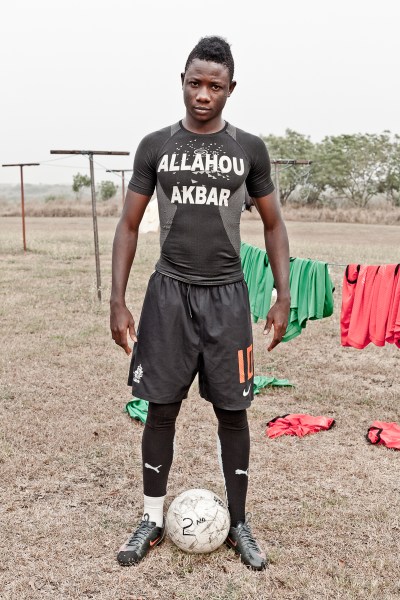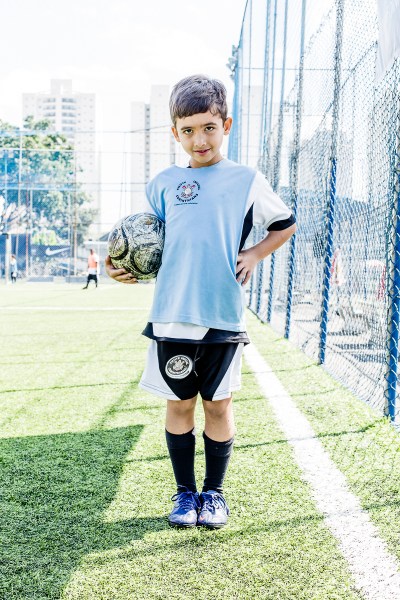 Why did you choose the locations you did for the series? It was simply a matter of opportunity. All I did was tack a few days on any trip, anywhere, for any reason, and call up the local soccer academy to explain what I was doing with the project. Some places were work trips, others vacations, and in the case of West Africa, I was lucky enough to have a twin brother who is an AP correspondent and was posted in Abidjan, Côte d'Ivoire, for a couple years. Family visits have never been so full of opportunities for photography.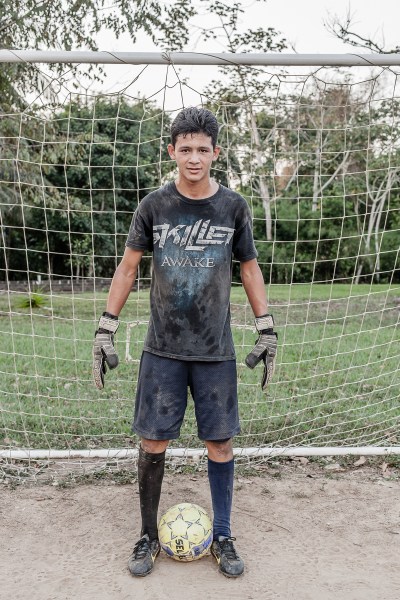 Was there anything you learned or took away from in the process of shooting this series? Any interesting surprises or twists you weren't expecting? I've definitely learned about the power of photography. It's one of the reasons I love being a photographer. It's like having a camera in your hand (in a loosely professional context, not just as a tourist) gives you the opportunity to pull back curtains and traverse boundaries the general public can't. Often all you need to do is explain your idea to a complete stranger and before you know it, you're invited into their home and they're showing you some very private aspects of their family and their life. Photography is a passport into people's lives and places the average person can't usually go. It's an excuse to make connections. As cheesy as that sounds, it really does something for me.
To see Nico's portfolio, please go to http://www.nicooved.com/.