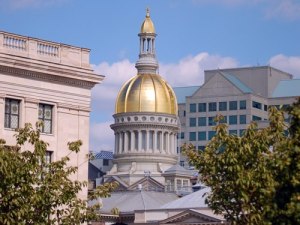 TRENTON – Sponsored by Senate President Steve Sweeney (D-3), S151 passed today 24-16, requiring New Jersey to continue participating in the Regional Greenhouse Gas Initiative (RGGI), a ten-state regional compact to reduce climate change and air pollution and fund clean energy projects.
Governor Chris Christie pulled the state out of RGGI and hough altan Appellate Court subsequently ruled that the governor cannot unilaterally exit the program, he vetoed this same bill once before.
Participating in RGGI would help the state meet the new Carbon Standards proposed by the Obama administration for existing power plants, argued Jeff Tittel, head of the New Jersey Chapter of the Sierra Club.
"Requiring continued participation in RGGI is critical to protect New Jersey's interests, economy, and environment as the Governor continues to move to the right and appease corporate polluters and the Tea Party to promote his national political profile," Tittel said. "The Governor violated the law when he pulled us out of RGGI. We need this bill to put us back in."