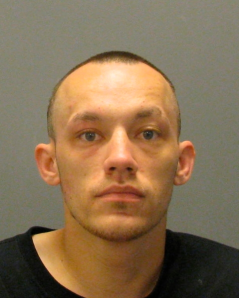 Millennials — they can't even stop with the social media long enough to rob a house properly.
South St. Paul resident Nicholas Steven Wig, 27, allegedly broke into and robbed a house last week, Ars Technica reports. Before fleeing the scene with his booty, he reportedly logged onto Facebook on the victim's computer — but forgot to log out.
When the owner returned to his ransacked house, he discovered — besides the fact that he was missing a bunch of items — that his computer was logged into the Facebook account of someone named Nick Dub. Police traced the Nick Dub Facebook account back to Mr. Wig and arrested him on burglary charges. 
When authorities arrested Mr. Wig, he reportedly was carrying the victim's car keys and iPod shuffle, and was wearing the victim's watch. He's also accused of pocketing cash, credit cards and a checkbook.
Another weird detail from the story: Mr. Wig allegedly left the scene wearing some of the victim's clothes, and left his own wet clothes behind in the home. Is this guy a burglar, or just an obsessive Orange is the New Black fan?
Mr. Wig will make his next appearance in court on July 15. We recommend he stay off Facebook until then.