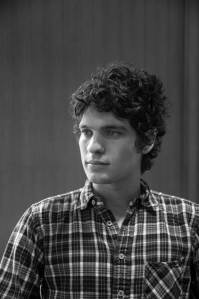 Jann Wenner promoted his son Gus to head of digital for all Wenner Media titles, which means that the 23-year-old is in charge of the websites for Rolling Stone, Us Weekly and Men's Journal.
"Under Gus's direction, RollingStone.com has reached new heights in terms of growing our audience and revenue and enriching the site with extraordinary feature content and design, and we are certain he will have continued success in expanding his focus to further the development of UsMagazine.com and MensJournal.com," said the elder Wenner in a statement.
It seems like just yesterday that Gus Wenner was a starry-eyed Brown grad entrusted with managing RollingStone.com. But in fact, it was a little more than a year ago. So obviously, it's time for a promotion.