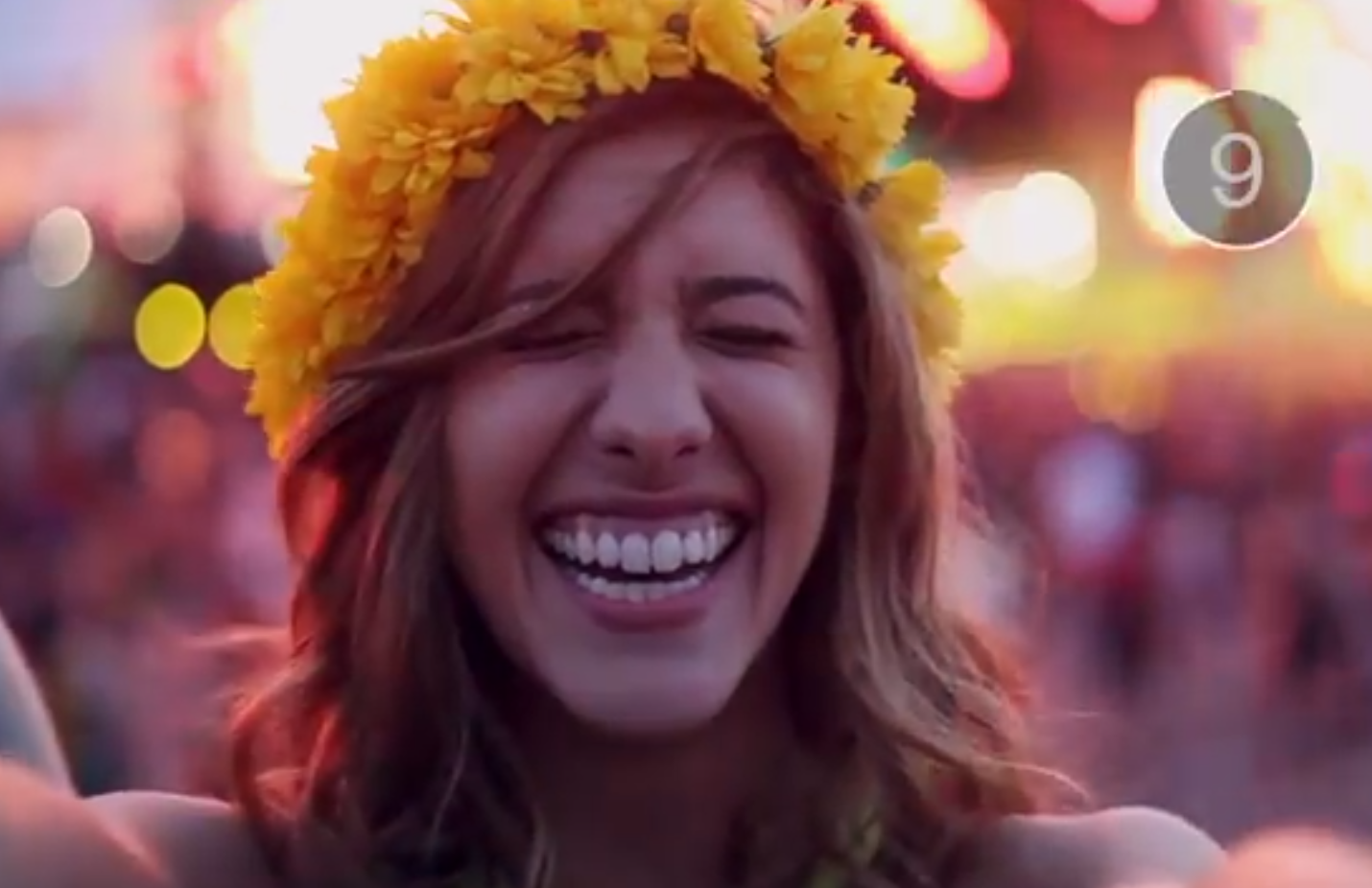 Not since Jay Z met Kanye has there been a collaboration that made so much sense.
Snapchat and Electric Daisy Carnival, the EDM music festival known for letting the good times roll especially hard, are teaming up this weekend to debut Snapchat's new feature, Our Story. With Our Story, users who are at the same event can contribute snaps to the same story, Snapchat announced in a blog post.
It's basically Snapchat Story (to which this reporter is now addicted after having derided it as stupid and self-indulgent), but for a huge group of people.
"If you can't make it to an event, watching Our Story makes you feel like you're right there!" Snapchat exclaims. "It's really easy to use."
Snapchat is pretty useful for annoying your friends with photos and videos showing how much fun you're having at a music festival. And the EDM flavor of Electric Daisy Carnival makes this collab all the more appropriate. We can just picture former frat boy/current Snapchat CEO Evan Spiegel fist-bumping along to Tiesto with his bros and their crop-topped sorority-girl-turned-reality-contestant companions, can't you?
This weekend, people at EDC in Las Vegas can check off an Our Story option when sending their snaps. People who aren't at EDC but for some reason want to see a bunch of drunken selfies and far-away videos of DJs can add EDCLive on Snapchat to watch the Story. If the Story gets too long or Snapchat sees anything illegal (at a music festival in Vegas? who ever heard of such a thing?), Snapchat will "curate" it, the blog post says.
Snapchat is providing free wifi to people using their platform during the festival. Presumably, only people within the geographical boundaries of EDC will be able to upload their snaps. We've contacted Snapchat for more details and are awaiting a response.
The startup announced the update with a video it sent to users' Snapchat feeds last night. At 42 seconds long, the thing basically feels as lengthy as Gone With the Wind. We love to snap as much as the next millennial. But when they send out longer snaps to announce new features, we can't help but get bored after about 10 seconds thanks to how Snapchat has mangled our attention spans.
In any case, here's the promo, if you've got a few seconds to spare:
[youtube https://www.youtube.com/watch?v=pZeDPfHiBC8&w=560&h=315]