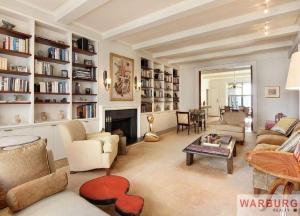 Park Avenue—at least the part of it in Manhattan—perhaps more so than any other street in the world, brings to mind certain anti-egalitarian notions. And the building at 911 Park, which has been described by one Corcoran broker as a "consummate Park Avenue cooperative," does little to mitigate that reputation. The doorman, the white gloves, the limestone base and Schwartz & Gross design—they're all here.
Still, if there's anything upper crust types like to talk about more than their portfolios, it's philanthropy, and Alan Slifka, founder of the financial firm known today as Halcyon Asset Management, practiced a big-hearted variety virtually unequaled in its conciliatory and whimsical mode, pouring millions into fostering harmonious Arab-Israeli relations, and giving the Big Apple Circus its launchpad.
Mr. Slifka died in 2011 at 81, and we can only guess that some portion of the $10.5 million his estate just collected on the sale of his place at 911 Park might find its way to these or one of his other favorite causes. (Brandeis University, where Mr. Slifka inaugurated a "coexistence studies" program, or the Abraham Joshua Heschel school, for example.)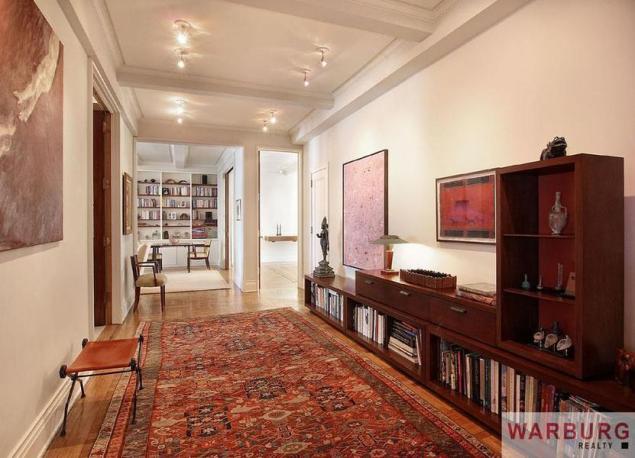 The listing held by Warburg Realty's Bonnie Chajet for the five-bedroom, 4,000 square-foot co-op is curiously reticent, seemingly making the bold—albeit quiet—suggestion that the property needs little in the way of introduction. Fully-renovated, with gleaming tile and stainless steel in the eat-in kitchen, the apartment is spare and serene, with clean lines and high ceilings, crossed with broad white beams. There are herringbone floors and light walls, built-ins in the living room, which is graced by a fireplace, and exposures to the south and east.
Big Apple Circus is headquartered—surprise!—in Brooklyn these days, at Metrotech Center, and beginning in September, they'll be taking their talents even further south, to Dulles, Virginia. But if they can only wait until next fall, buyers David Rogers and Elizabeth Dexter might walk across the Park, to Lincoln Center, where the group will pitch their proverbial tent for a three month run. The couple will, of course, have Mr. Slifka to thank for the evening.