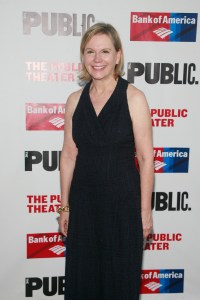 When Terre Blair, a one-time news anchor, agreed to marry Marvin Hamlisch—fabled Broadway composer of A Chorus Line, Sweet Smell of Success, winner of Oscars, Tonys and a Pullitzer—it was sight-unseen. Following an extended telephone courtship, Ms. Blair assented to the virtuoso's proposal, knees shaking, from behind a closed door. The leap of faith proved well-made; the two remained happily married for 23 years, until Mr. Hamlisch's death in in 2012. It stands to reason, though, that she would not have been misled by her ears when it came to a man so skilled in all things aural. But we hope that she at least took a quick peek at the product before springing for the two-bedroom Brooklyn Heights apartment at 136 State Street that she just picked up for $2.4 million, according to city records.
Had she signed on the dotted line without ever entering the co-op, however, Ms. Blair would likely have been pleased as punch, anyway. A recent renovation complete with modern appliances, hardwood floors and walls of exposed brick and tiled mosaic, the duplex represents "the best cut of a brownstone," in the uncharacteristically competitive analysis of the listing held by Brown Harris Stevens' Rhea Cohen. (We won't tell the folks living in the garden-level unit downstairs, even if they did pay $1.7 million less for it.)
We hope, at least, that Ms. Blair will not mind sharing her south-facing backyard garden with her neighbors. Perhaps she can even enlist them to take care of her Koi pond! But fish, of course, are not for everyone—and a simple get-together on the parlor floor, where "large windows, high ceilings and great light" make the "loft-like" space "ideal" for entertaining, might make for better friend-recruitment. (Yes, readers, you, too, can buy at a Brooklyn brownstone without sacrificing the airy pleasures of "loft-like" living!)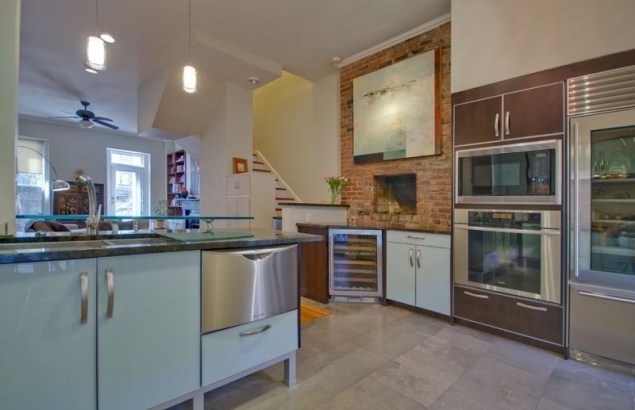 Sellers Lydia Foo and Vanessa Vanacker made out quite well on the deal, having acquired the pad in 2004 for just shy of $1.2 million. And that makes sense—according to our calculations, the pair are bankers. Ms. Blair, for her part, can perhaps inject a bit of artistic spirit back into the neighborhood.