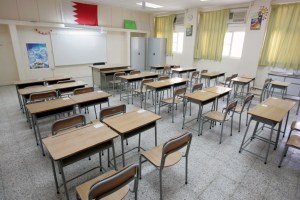 Looks like Joy Morsi never left high school.
After being ditched by a 16 year-old student lover for the prom, the Grover Cleveland HS gym teacher, 38, rebounded with another pretty young fling. Now, charged with rape and child endangerment, the jilted school girl act isn't quite working.
Arrested twice in the last week, she met her first boy toy when the high school wrestler needed Ms. Morsi's help losing weight. Prosecutors said the teacher and the wrestler had sex over 20 times in the Queens high school's basement, offices, and gymnasium.
Ms. Morsi's husband is the wrestling coach and a teacher at the same school and has stayed by her side through the ordeal, looking dejected in the courtroom. They have four children.
Ms. Morsi was "jealous," prosecutors said, after the boy asked a girl to the prom. "I can't believe [name deleted] is going to the prom with [name deleted]," Ms. Morsi texted the second boy after the prom snub.
Students told the New York Post the prom date outed the illicit and illegal relationship by telling her mom, who also works at the school.
No one's having any problem finding proof, since Ms. Morsi allegedly sent multiple raunchy emails, texts and selfies to the boys.
"This case is particularly disturbing because the defendant is a teacher and schools should be safe havens for children," Queens DA Richard Brown said. "Instead, this defendant is accused of sexually preying upon one of her students during rendezvous all over the school."