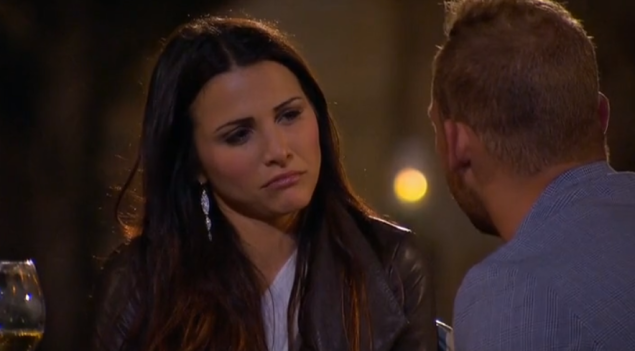 The Bachelorette is so good, it's frustrating that we have to cap it off at a measly two hours per week. That's why each Tuesday, we'll be having a Bachelorette morning-after rose ceremony to celebrate the people, places and moments that really made the previous night's episode shine.

A rose goes to Cody for thinking he's going to get a one-on-one date when the episode begins, and a rose to Nick for taking it away from him. Cody does NOT need to be encouraged.
(We're also taking a rose away from Josh M. for getting SUPER offended on Cody's behalf that Nick is getting a second date. This is not a charity event! Andi can hang out with whomever she wants, bro!)

A rose to Nick and Andi for their apparent contest to see who could use the word "Like" more times while riding in a gondola, and for choosing to have the world's most boring conversation about why Nick might not be getting along with the other guys (they are jealous! It is not rocket science!) instead of talking about more pressing topics — like, say, where Nick got his adorable child-size shrunken leather jacket.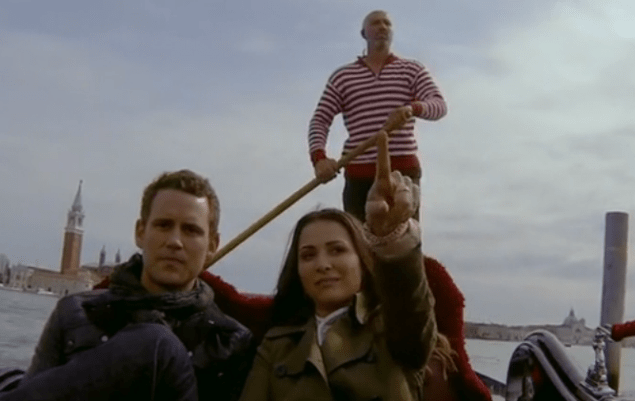 A rose goes to Andi for taking the "masquerade" aspect of her date with Nick extreeeemely seriously. Her solemn expression when she got into a gondola wearing a ballgown and holding a mask over her face was the perfect reminder that Andi also takes herself extreeeemely seriously (this will be further underscored by the insane lie detector date later in the episode).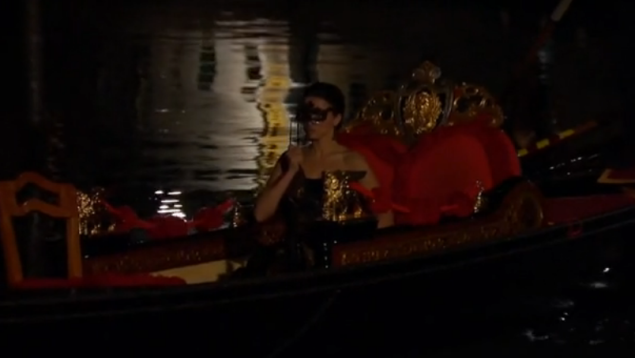 A rose to Andi's "secret admirer," the recurring plotline so subtle we completely forgot it was an ongoing thing! Oh no, we hope there isn't some sort of truth-telling date that forces his identity to be revealed!

A rose to Cody and Nick for having a casual schvitz in a sauna that goes completely unremarked upon. I thought they hated each other, but apparently even the strongest feelings of dislike and distrust can be put aside in the name of a good schvitz.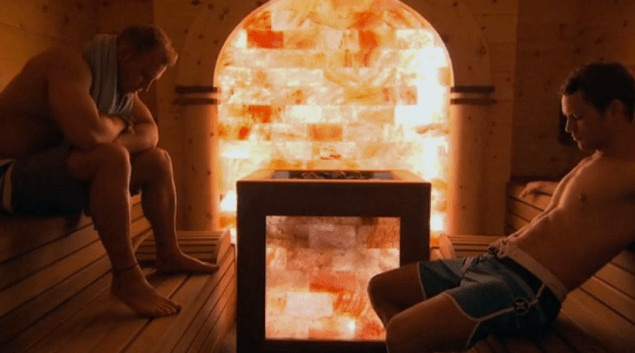 A rose to these guys, who we'd like to think have better things to do than administer lie detector tests to a bunch of bros on an American reality show.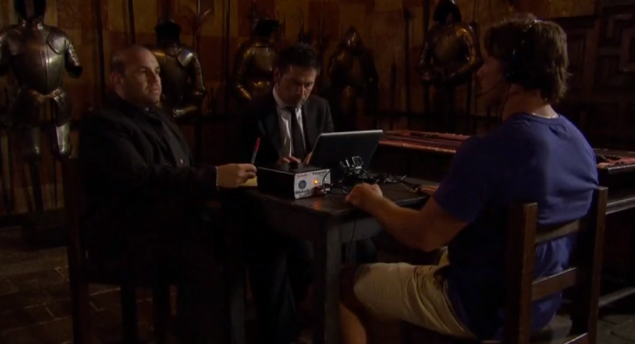 The thorniest of roses to Josh, who acts like a big dramatic weirdo about having to take the lie detectors test. It's not that he's upset that this is hands down the LAMEST group date ever — that would totally be acceptable. It's that he "feel[s] like a relationship is built on trust," and although he trusts Andi 100 percent, he wants to know that she trusts him, too — enough not to make him to a lie detector test. Andi isn't buying it because he's an ~athlete~ or whatever (no he's not), and says she feels like he's hiding something from her.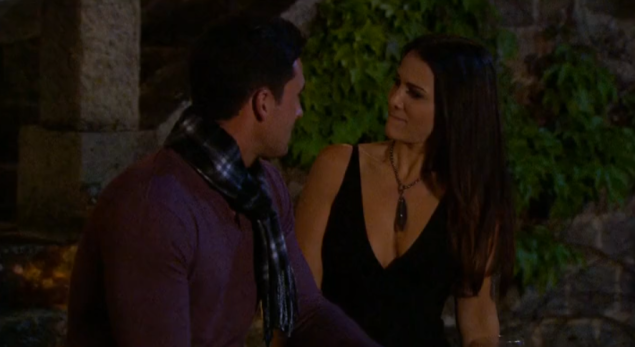 A rose to Farmer Chris, who, after the lie detector test, reveals he's been writing Andi's secret admirer letters all along. Andi seems to have suspected it. "You just have that sentimental — ugh — I knew it," she says. Andi and Chris make out, and later, Chris declares that "it was pretty much one of the best experiences of my entire life." Wow. Remind us not to take up soybean farming in Iowa anytime soon. Anyway, Chris gets the group date rose.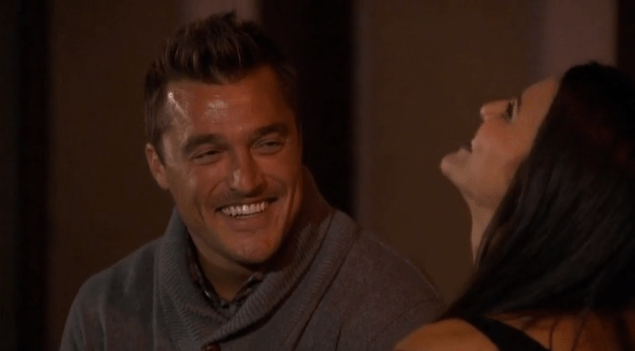 A sympathy rose to Marcus, who tells Andi he loves her on the group date, but still has to watch rose go to another dude. In other Marcus news, is anyone else worried he's way too serious about everything, not capable of letting loose and having a good time? He's starting to seem like a bit of a drag. If all the Bachelorette contestants were the Kardashian brood, you just know Marcus would be Kim.

A rose to J.J., pot stirrer extraordinaire. We know producers have tried hard to pin Andrew and Nick as this season's villains, but the truth is that J.J., hiding behind the innocent guise of K*o*O*k*Y pantsaprenuer, is really the ultimate manipulative mastermind here. Now that he can't find ways to turn everyone against Andrew, he's on a mission to turn all the guys against each other. "I am getting a little sick of everybody congratulating everybody else on getting roses, on advancing," he says after Chris gets the group date rose. "We shouldn't be happy to see somebody get a rose on a day like today. It means our fate here is that much more at risk."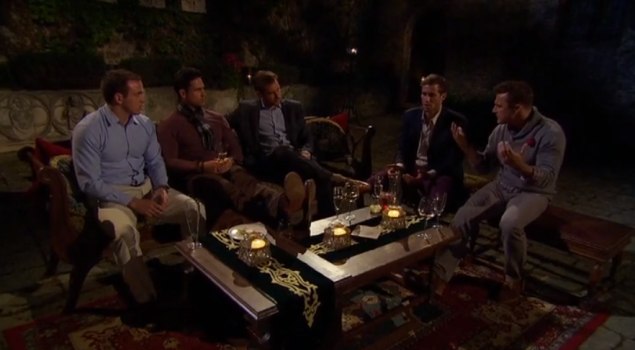 An entire freaking gondola-full of roses to Cody, whose one-on-one date in Verona, of all places, ends up ten times more tragic than Romeo and Juliet — and they die in the end, in a crypt. But let's break it down one rose at a time.

First and foremost, no roses to Andi for sporting the worst outfit she's worn all season. Is that a skort? They look like ill-fitting shorts, with weird skirt flaps in the front. Can't she try a little harder to make it look like she gives the tiniest of shits about Cody?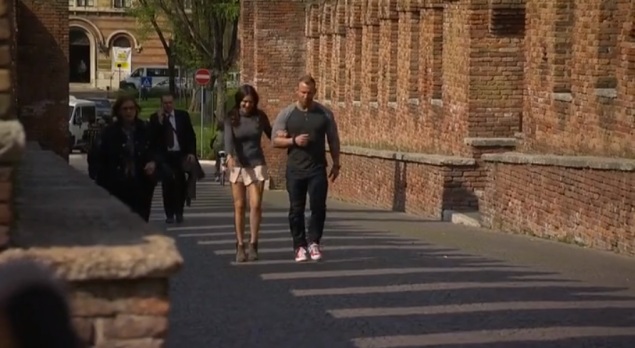 A rose to Cody for proving himself far more articulate than anybody expected. He and Andi go to the Club di Giulieta, where losers people write letters to a non-existent Juliet asking for love advice. Cody reads a letter from "Jason" that was DEFINITELY planted by the producers because it perfectly mimics his situation with the other guys. He's a good reader. Then he writes a response, and it's actually comprehensible.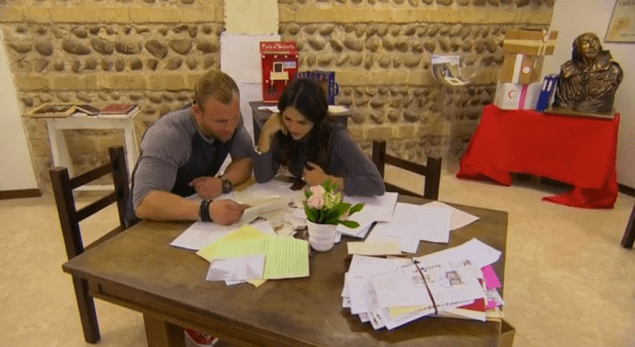 A rose to Cody, who continues to impress us with his eloquency on the dinner portion of the date. Turns out, he's written another letter — the story of his relationship with Andi. "I also hope she helps me write my greatest love story," he tells the camera. Our hearts are swelling but we can't help but feel an impending sense of doom.

A rose to Cody for being so goddamn excited and enthusiastic about everything on this date, even though Andi's probably been thinking about Nick the whole time. Cody is sunshiney mornings and ice cream with sprinkles and freshly fallen snow and puppies and happiness and everything that's right in the world.

A rose to Bachelor Nation, who, at 9:23 p.m., felt their hearts collectively break as it became apparent that that wasn't Andi's typical duckface — it was a "Cody, you're going home" duckface. The dramatic irony was gut wrenching; though we could tell it was over, Cody — optimistic as ever — kept obliviously blathering on about how happy he could make her. GODDAMMIT CODY STOP TALKING. Finally, Andi cuts him off and tells him she has to send him home ("I respect you way too much to hurt you," blah blah blah). Sweet Baby Jesus, Cody even smiles when he's getting broken up with. "We don't always get what we want and that's something I do know," Cody says. Tears are shed, both by Andi and by us.
Bye, Cody.
Oops — bye, Cody.

A rose to Nick, who, though the other guys don't like him, gives an indisputably excellent performance at the rose ceremony. As soon as Andi enters in her blindingly sparkly gown, he pulls her into some private room for a steamy make-out sesh. "That's a man. That is a man right there," Andi gushes to the camera.

A rose to Dylan, who thankfully busts in on Andi and Nick's 789734th conversation about how Nick used to be skeptical, but now he's a believer.

Another thorny rose to Josh, who's still not over the group date activity. Josh, why are you over-thinking this stupid lie detector test? Get over it. You're on a reality TV dating show. STOP THINKING ANYTHING MEANS ANYTHING. He's trying way too hard to disprove a stereotype that doesn't even apply to him because HE HASN'T PLAYED PRO BASEBALL FOR A TRILLION YEARS.

A rose to J.J., who looks positively deranged at the rose ceremony. Has he spent his entire time in Venice in a small, dark room chugging energy drinks? Whatever the case, J.J. is the only man at the rose ceremony not to receive a rose. Bye, J.J. Pot-stirrers never win. Or maybe it was that Andi couldn't get the image of you as a pervy old man out of her head.