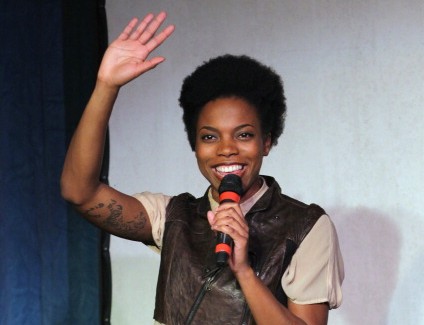 Louis CK spent twelve years working the stand-up comedy circuit before his first HBO show. His friend Marc Maron toiled even longer before his big break, and if you're a dedicated purist trying to make it in comedy today, you too can slog around, hauling yourself to late-night open-mic nights and having your set seen by however many people happen to have found their way into the club that night, half of whom—let's be honest—are probably just other comedians waiting to perform.
Or, as is increasingly common, you can go be funny on the Internet. Why perform to a cramped comedy club when the world is watching online? YouTube comedians like Smosh get 3 million views per video. Six-second Vine stars like Nicholas Megalis boast nearly 4 million devoted followers.
A new generation of funny people is flocking to the web, and the old institutions of comedy are following them there.
One is Above Average, a "multichannel network" that launched in 2012 as the digital arm of Lorne Michaels's Broadway Video, the global entertainment company with the unassuming name that produces shows like Saturday Night Live, Late Night with Jimmy Fallon and 30 Rock. Above Average, which recently celebrated its second anniversary by adding its 7 millionth YouTube subscriber, finds up-and-coming comedians and uses their talents in high-quality web series.
"There's just tons and tons of talent coming out of there," said a fellow comedy producer. "It's good competition for the marketplace."
In March, the Observer stopped in at the filming of one such series, a courtroom comedy written by the The Daily Show's Zhubin Parang. Set in the Brooklyn Law School's moot courtroom, the episode starred Bob Balaban as a judge and relative newcomers Jenn Lyon and Jim Santangeli as lawyers. Seated in the courtroom's rows of cushioned folding chairs was Above Average producer Celeste Ballard.
"We try to use people who are more up-and-coming because it's fun for [them] to work with someone like Bob Balaban," whispered Ms. Ballard. "I think he probably finds it enjoyable too."
Ms. Ballard came to Above Average from Saturday Night Live. Asked if she sensed more people getting comedy from the Internet than TV (do smartphone-addicted young people even have the attention span for a full SNL episode anymore, or do they just want to watch the best bits on Facebook the next day?), she said, "I think they're still doing both pretty heavily, but I feel like TV shows have another life online, like Portlandia or SNL or Key & Peele. They get a wider exposure because they're clip-able."
As the audience stifled snorts, the actors plowed through another run, ending with Ms. Lyon's and Mr. Santangeli's characters sloppily making out while Mr. Balaban blankly tossed confetti.
"It's such a funny thing that the format of sketch comedy preexisted the Internet," Ms. Ballard said. "[It's] almost shocking to me, because it was built for it."
Above Average was born, according to Jennifer Danielson, the network's general manager and head of content, when then SNL writer (and now cast member) Mike O'Brien wanted to make a web series called Seven Minutes in Heaven, in which he'd interview celebrities such as Ellen DeGeneres and Andy Samberg in a cramped closet. Instead of having him develop the series alone, Broadway decided to produce it with him and watched as it ended up doing really well, Ms. Danielson said.
The entertainment company then realized Mr. O'Brien wasn't alone.
"It became evident there were enough people in the Broadway Video world that wanted to contribute to the online community through their own creative ideas," Ms. Danielson said. So Above Average became a "boutique MCN," or multichannel network, which is a small, highly vetted group of individual YouTube channels gathered under the umbrella of a larger YouTube network. 
In Above Average's case, the 50 or so "channel partners" are all comedians or comedy groups, including names like The Lonely Island and Jay Pharoah as well as various lesser-knowns. The network promotes the individual channels' videos, and—at the heart of what Above Average does—works with them to create premium original web content.
"We know every single channel partner we have, we know what they're good at, we know their strengths," Ms. Danielson said, "and then we like to pair them together to create different content with us."
In addition to collecting channel partners, Above Average also keeps an eye out for independent comedians. The network homed in on Sasheer Zamata, for instance, and cast her in a few of its web series well before Ms. Zamata appeared in the cast of SNL. They also used the talents of Ilana Glazer, who now stars in Comedy Central's Broad City.
"I don't think you can own talent on the Internet," Ms. Danielson said when asked if Above Average takes credit for Ms. Zamata's and Ms. Glazer's success. "But I do think we're part of point[ing] out people we think are really good."
It's an idea that would have any aspiring comedian salivating. But the Above Average family is tight-knit and exclusive—in fact, you can't audition to join the network or appear in one of their web series. Their casting is based entirely on referrals.
"Lonely Island says they think some group is great, and we check out what that group is," Ms. Danielson explained. "You want people to feel like when they're part of Above Average, they have been found by people who vet excellent comedy. You want them to feel special, that the stuff they've put together has value and we see true growth potential in it."
Some worry that young comedians need time to mature before being snapped up by a monolith like Broadway Video.
"It can be dangerous if you are promoted and seen when you are quite green, because you could make a bad impression and then be written off," said Selena Coppock, comedian and author of The New Rules for Blondes. "You want to be seen when you have found your voice." Ms. Coppock also noted that there's "no substitution for hours spent onstage."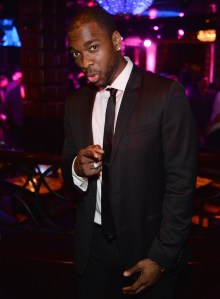 However, once you're in the club, the opportunities seem endless, although it should be noted that Above Average has no official ties to any of Broadway Video's other properties. Performers in the network's web series are neither obligated nor given a golden ticket to appear in other Broadway Video productions. 
"[Mr. Michaels] is incredibly supportive," Ms. Danielson said. "Generally speaking, though, we're a very separate business."
Connections are, however, sometimes forged organically, as in the case of Ben Warheit, who went from research assistant to writer for Late Night with Seth Meyers following a successful web-series pitch to Above Average. 
When Mr. Warheit finished college, he moved to New York and took a job as a lab technician at a Columbia University heroin research facility. At the same time, he was taking improv classes at Upright Citizens Brigade (which recently added its digital arm to the Above Average network), where he met several members of the comedy group Landline TV, soon to become an Above Average channel partner. Landline TV liked Mr. Warheit's drawings of cartoon dinosaurs, so he wrote a full scene and pitched it to Above Average. They took it and turned it into Waco Valley, an animated web series about a news reporter who's a (literal) dinosaur.
Waco Valley became so popular that Comedy Central commissioned a full-length pilot from Above Average—but that wasn't all. 
"After writing the pilot, it somehow got into the hands of Seth Meyers, and my agent told me he wanted to have a phone call," Mr. Warheit told us. 
They talked for 15 minutes, Mr. Warheit pacing his living room and trying not to freak out. The next day, he found out he'd been asked to write for The Awesomes, Mr. Meyers's animated series about a group of unlikely superheroes who step in to replace a disbanded superhero league. Afterward Mr. Meyers invited him to come write for Late Night.
Mr. Warheit reflected on the New York comedy community before Above Average hit the scene.
"Before Above Average, [if] you're talking about trying to get into the industry, you're talking about maybe booking commercials, you're hoping to try to go out for pilot season, you're hoping to try to get the opportunity to submit a packet to a show," he said. "Everybody would just find their own way."
To some degree, it's still like that, he said. But there's a difference now: a centralized digital platform where comedians can showcase their work and accumulate an online fan base. 
"If you're talented and funny, and you can do something well in a video form, you can get an audience with [Above Average] much easier than you can trying to—I don't know—pitch your video ideas to what? I don't even know—a studio?" Mr. Warheit said. "[Having videos on Above Average] brings a bit more legitimacy to the work you're creating, because I think people respect Above Average and what they're doing and they know they look for good work."