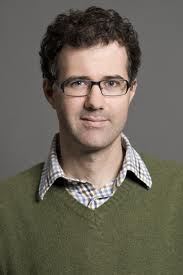 Bill Wasik has been named deputy editor of The New York Times Magazine, new editor in chief Jake Silverstein announced this morning. Mr. Wasik is moving to New York from San Francisco, where he is currently a senior editor at Wired.
"Big news: Thrilled to announce I'm returning to NYC this summer to become a deputy editor at the New York Times Magazine," Mr. Wasik tweeted early this afternoon.
Before Wired, Mr. Wasik was a senior editor at Harpers, where, as Mr. Silverstein noted in his note announcing the hire, his new deputy wrote about his role in inventing the flash mob phenomenon and edited more than 30 cover stories.
"Bill is a superb editor and an excellent writer as well," Mr. Silverstein wrote to staff. "And, of course, no introduction would be complete without noting that he is the person who invented the flash mob. Truly."
Mr. Wasik also wrote a book about Internet culture and, along with his veterinarian wife, co-wrote a book about the history of rabies.
He will start at the Times next month.