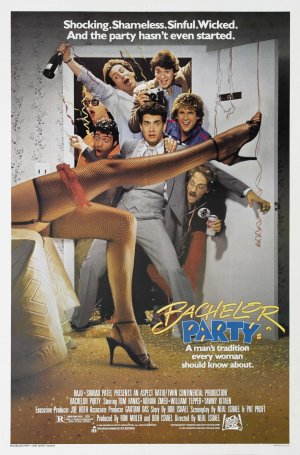 If the "Save the Date" cards and invitations on our fridge are any indication, we have entered wedding season.
Which means… destination bachelor party season. Especially for the kinds of guys who get their lifestyle advice from Thrillist.
So to further tap into that dude market, Thrillist is launching a new series of definitive guides to bachelor parties. It makes for some sweet advertising opportunities: localized advice aimed at groups of guys looking to spend money in a different city.
Each installment will be a dedicated to helping guys plan a weekend in a different city where bachelor parties take place: starting today, with Miami, and then expanding to cover cities like Montreal, New Orleans, Las Vegas, Charleston, Cancun, Tijuana, Amsterdam and Berlin by the end of the year.
The roundups offer recommendations for typical bachelor party stuff like places to stay, daytime activities that don't involve drinking and day time activities that do, places to eat and party, information on where to find strippers and drugs, and other miscellaneous travel tips.
"Guys go on bachelor parties, but they aren't great at planning," said Thrillist editorial director Ben Robinson. "We are taking it a lot more seriously than you'd assume."
Mr. Robinson speaks from experience. Without going into specifics (he didn't want to offend said disorganized party planner), he recounted a three-day destination bachelor party he went to in a city he declined to name. The only plans were a dinner and a brewery tour. #BachlorPartyFail
If the only plan is to get drunk at various places, it makes for a long long weekend.
"You fall apart if it's just three days straight of drinking," Mr. Robinson explained. Besides, if you bothered to go to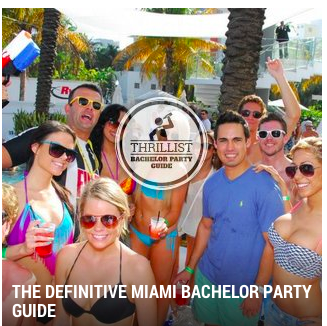 a new city, its good to leave a dark bar. Mr. Robinson cited boat excursions as examples of activities that don't involve alcohol (well, maybe a couple of beers but that's not the focus).
Based on anecdotal evidence, Mr. Robinson agreed that there have been more destination bachelor parties of late. People are older when they get married, so they have more money to spend and its an excuse to bro out for three days. Weddings, and everything to do with weddings, seem to be getting bigger and more expensive all the time.
Last summer, as I was getting off a plane in Austin, I watched two guys run into each other. They were both there for a  bachelor party, although different ones. The dudes ran through their similar itineraries of shooting ranges and brewery tours and compared other recent bachelor parties they had been to. Small, manageable cities were a common theme. Between the two of them, they had checked off Charleston, Montreal, New Orleans, Savannah and Vegas (according to Mr. Robinson, everyone has been to at least one in Vegas).
If Thrillist can get even some of those guys to read their bachelor party guides, then just think of the payoff.