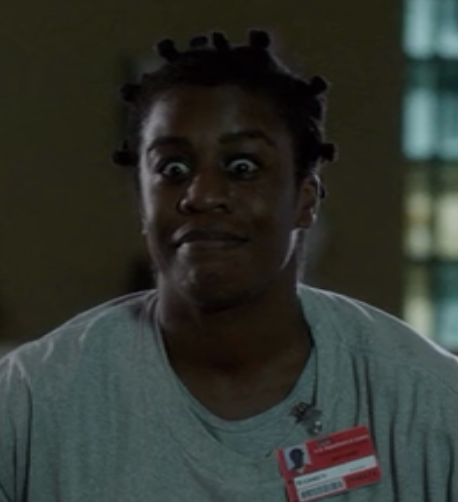 To promote the wildly popular Orange is the New Black, which debuted season two last Friday, Netflix is sponsoring a food truck to give away free treats in New York City.
Yes, you read that right.
The food truck is called Crazy Pyes, a nod to OITNB character Suzanne "Crazy Eyes" Warren, played by Uzo Aduba. It will serve fruit-flavored pies—a reference to Crazy Eyes' season-one catchphrase, "I threw my pie for you"—along with chocolate and vanilla swirl ice cream cones.
The "Crazy Pyes" truck is scheduled to visit the following NYC locations:
Thursday, June 12: 4-8 p.m.: Broome Street at West Broadway
Friday, June 13: 4-8 p.m.: Between 22th and 23rd streets, near Madison Square Park
Saturday, June 14: 2-6 p.m.: Williamsburg, Brooklyn, at North 7th St.
Sunday, June 15: 1-5 p.m.: West side of Central Park near Columbus Circle
Go grab some pie, then get back to re-watching season two for the fourth time.