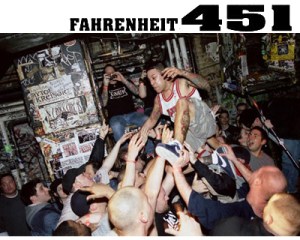 Aren't punk rockers supposed to move into rundown neighborhoods, claiming them for their own so that they complain later about the whitewashing influence of gentrification before young urban professionals invade, renovate and drive prices skyward? We could have sworn that was the way it was supposed to work. And yet, Armando Bordas, a Grand Theft Auto voice actor and front man of 1990s hardcore band Fahrenheit 451—together with Jennifer Kolbe, a Rockstar Games exec—has only just now purchased a $3.33 million townhouse at 393 Sterling Place in Prospect Heights, according to city records. (In Mr. Armando's—negligible—defense, he and Ms. Kolbe have lived in the once-scruffy district since at least 2009, when they picked up a co-op on Carlton Avenue for $1.07 million, which property is currently in contract, having listed most recently for roughly $1.8 million.) Paul W. Reimer and Laura Ljungkvist were the sellers.
Still, we at the Observer have some (less-hallowed) mosh pit experience of our own, and can only sympathize with Mr. Bordas' attraction to the property. It is—and we sort of hate to gush in so un-punk a fashion—something very like a fantasy of a townhouse off the Park. (That's Prospect, people, Prospect Park.)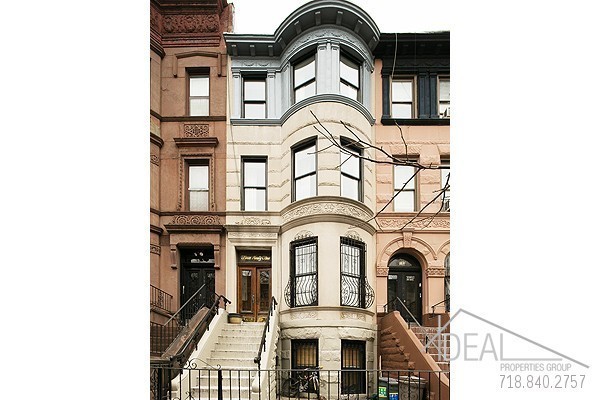 A four-story owner's unit with attached garden-level guest quarters comprises the main body of the stone, cream-color home, while a studio—also garden level—offers a stream of rental income. The Ideal Properties listing held by Jennifer Rhodes describes a house imbued with "functional minimalism," which we find rather perplexing, but certainly there are plenty of clean lines, light-washed open spaces and great expanses of buffed blonde hard wood. See the high ceilings and carved wainscoting, "rest" in the top-floor bedrooms, the largest of which enjoys Empire State Building views, "relax" on the deck off the kitchen and perhaps even take a stroll down into the garden.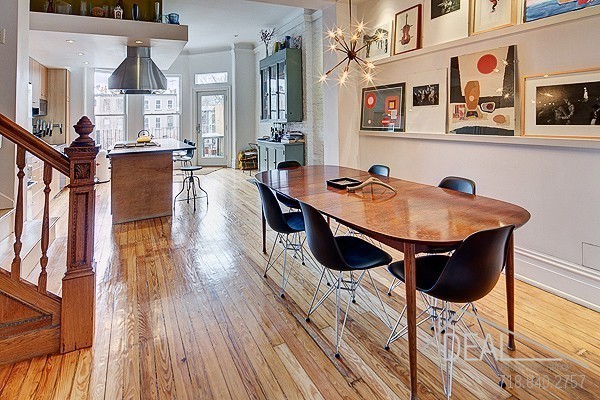 Featured previously in a variety of design magazines, 393 Sterling Place boasts a chef's kitchen and a full-sized laundry room, "extensive" custom cabinetry and outside, a green and leafy block. If it weren't for the quick walk to the Brooklyn Museum and Botanical Garden, you could almost forget you were in New York.