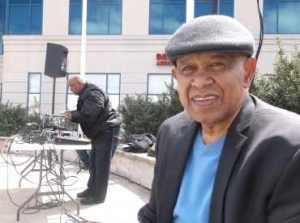 Union County Democratic Committee Chairman Jerry Green – the veteran assemblyman from the 22nd District – is in the house.
Green is in Trenton this evening in support of his friend, mayoral candidate Eric Jackson, who serves as the head of the Public Works Department in Green's home town of Plainfield.
Jackson seeks victory tonight in a runoff against U.S. Army veteran Paul Perez.