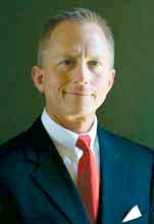 TRENTON – State Sen. Jeff Van Drew (D-1) joined his Democratic colleagues in voting in favor of the millionaires' tax to turn the bill out of the Senate Budget Committee with all eight Democrats voting aye.
"This is not my favorite bill in the world but I voted for it before and I am voting for it again," said the Democratic caucus' most conservative member. "We're concerned about losing anyone in New Jersey – the middle class and lower income working folks. The only ones who got a break were the millionaires, when this tax sunset."
Van Drew voted no on the corporate tax.
For her part, state Sen. Jen Beck (R-12) voted no along with her fellow Republicans on the committee, arguing that Gov. Chris Christie will veto the measure anyway, and decrying a budget built on a false foundation.