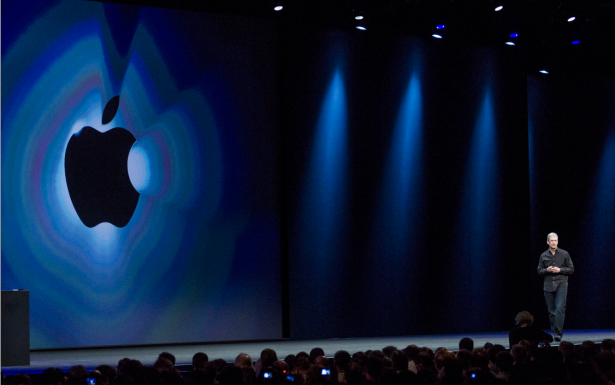 The Internet stood still today in hopes that Apple's WWDC '14 would give them the first glimpse of the near future in tech. They were, for the most part, sorely disappointed.
There were no new devices, no cool gadgets, no hotly anticipated iWatch, no new iPhone, no line of sick Macbooks. Sure, they finally debuted Healthbook — renamed "Healthkit" — but we've known about that for months. Otherwise, they showed off an iOS upgrade, some cosmetic changes to OSX, and a new programming language called "Swift" that's sending the code community into a frenzy.
Hell, you'd almost think it was a conference for software developers.
But for the onlookers who were expecting a slew of exciting new consumer-facing goodies, it was one big yawn. But that didn't keep them from finding creative ways of amusing themselves on social media. Without further ado, here are the best live-tweets from the WWDC peanut gallery:
On the editing:
On the live demonstration:
On the diverse set of presenters:
On the announcement of "Swift:"
On new Snapchat-like photo messaging features:
On the inevitable financial analysis:
On the lack of a hardware release:
On those dashed expectations:
On what they sadly left out:
On the bizarre musical interludes:
On the new "Homekit" app:
On the aftermath: