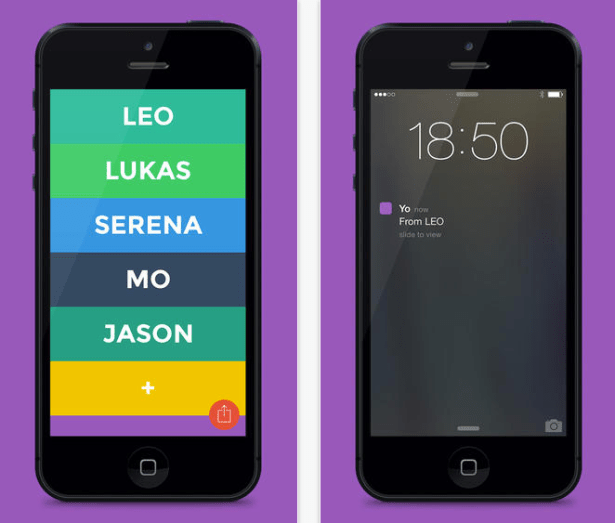 There's trouble in paradise for Yo, the app that raised a million bucks and rocketed to Internet fame this week.
If you haven't yet heard of the absurd app, Yo lets users do one thing — message the word "yo" to one another. Useful, right?
Besides the widespread fear that Yo's funding confirms the existence of a tech bubble, the app has been experiencing some more concrete issues in the past 24 hours, involving a fake celebrity account and a pretty serious hack.
First, there was the case of the Elon Musk impersonator. Yesterday, Yo users freaked out when they started getting Yos from someone with username ELONMUSK.
Turns out, however, that it wasn't really Mr. Musk — just a goofy college kid. In this Medium post, University of Waterloo student Shubham Datta details how he created the "ELONMUSK" username and managed to convince the tech world that the Tesla CEO was an enthusiastic Yo-er.
"If you thought you actually received a Yo from Elon Musk today, I apologize, it was actually me," Mr. Datta writes. "Elon is too busy changing the world to be Yo-ing you — you're not that special!"
The next bit of Yo drama happened this morning, when reports circulated that the app had been hacked.
Developers concerned with Yo's security measures managed to hack the app and retrieve users' phone numbers. As Quartz reports, the developers discussed their findings on Twitter to publicly demonstrate Yo's security flaws. Another developer was reportedly able to create a message that appeared on Yo users' phones, reading, "I hacked yo. Use hashtag #YoBeenHacked to talk about it."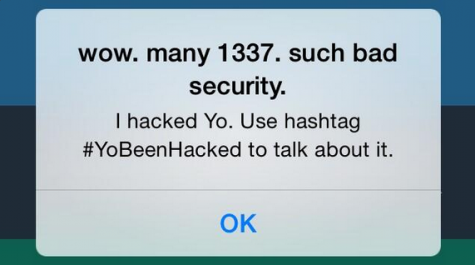 Yo founder Or Arbel confirmed to TechCrunch this morning that Yo was experiencing security issues. "Some of the stuff has been fixed and some we are still working on. We are taking this very seriously," he told the site. He said experts were working on tackling the problems, and that they'd be fixed "in next few hours."
Meanwhile, the public's enthusiasm for Yo might be dissipating as quickly as it grew.
And of course, it's not an overblown online-only news item without a slew of think pieces:
The genius of extreme Internet minimalism: An app that just says "yo"
9 questions about Yo you were embarrassed to ask
Why the Mobile App That Just Says "Yo" Is a Big Deal
[h/t Today in Tabs, plus every damn person we follow on Twitter]