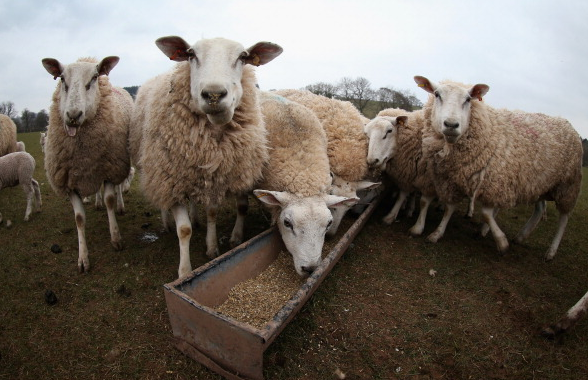 Sony has recruited the UK's ovine population to assist with its latest marketing initiative.
The tech giant has reportedly outfitted five Yorkshire sheep with HD wearable action cameras — or "sheepcams" — so they can film the hordes of cyclists as they pedal through Harrogate during the Tour de France's first leg on Saturday.
The cameras will be controlled remotely by Ian Hammond, the delightful-looking farmer who owns the camera-wearing sheep.
"Locally we are really looking forward to the Tour de France coming through Yorkshire," the Daily Mail quotes Mr. Hammond as saying, "the dales certainly are a good test for cyclists and I'm looking forward to seeing how my flock perform as Sony's first ever sheep cam."
Sony's cameras are affixed to the sheep via awkward-looking harnesses. They reportedly have an image stabilization feature, just in case the sheep get a little overactive.
Tour de France cyclists will begin their journey this weekend, starting in England and proceeding to France, where they'll round off the race at Paris's Champs-Élysées.
If Sony could consider creating some baguette-cams, that'd be magnifique.