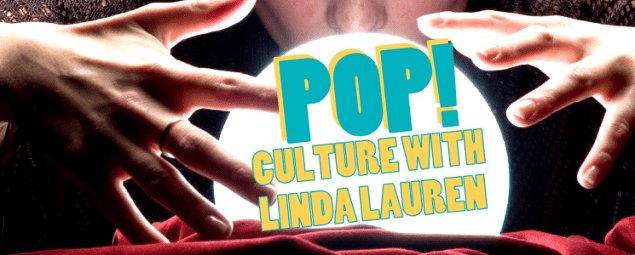 A few days ago I received a press release with the the subject line "Pop Culture News with a Psychic Twist." That, my friends, is not a press release you just ignore.
Turns out the message concerned Linda Lauren, a "fourth-generation Psychic Medium" and "Color & Energy Consultant." From the release: "Linda connects with people who come to her for guidance through the energy she senses around them; she is able to discern the color & energy aura from people, and the colors that correlate to what's happening in their lives."
Basically, this woman would tell me the color of someone's aura (??) and try and predict their future based off of it. Um, yes please.
I called Ms. Lauren up with a list of the celebrities whose auras I'm most interested in, to see what color they would be. Or something. I wasn't too clear what I was getting into, but this was information I needed to know all the same. The medium spent some time carefully studying the pictures of these celebrities, and reported her readings back to me. And no, before you ask, I didn't ask what color Blue Ivy Carter's aura is, because that's an easy joke and this is a high-brow piece on a psychic giving me color readings over the phone, thank you very much.
Anywho, here is a full account of Ms. Lauren's readings, with topics ranging from Corey Stoll's hairpiece from The Strain to Jon Voight's possible dementia. Just bear with me.
James Franco  – Red and Black
Oh, James Franco. The Observer's favorite actor/director/writer/model/teacher/Comedy Central Roastee. According to Ms. Lauren, Mr. Franco's aura is an opposing red and black, which is bad news, man. "James is always thinking and full of energy, which is the red," Ms. Lauren told me. "But a lot of his projects miss the mark and he needs to fill that void, which is the black." Which is … accurate. I'm pretty sure Your Highness blacked out about 90 percent of that aura there, James.
As for what this means for Mr. Franco's future, Ms. Lauren predicted his next three projects will be a "Triple Threat of Trouble." The Interview has already stirred up problems with North Korea (it's all coming true), but Ms. Lauren foresaw the Franco-directed Long Shrift stirring up controversy (other than Rex Reed saying it blows) and the gay community being unhappy with his turn in Michael.
So, you heard it here first, the gay community will soon be up in arms because James Franco's aura colors don't coordinate.
Adam Levine – Red
I've already broken the news that Adam Levine is in fact a gigantic douchnozzle. But since douche is not a color (yet), I had to ask Ms. Lauren about the singer. His aura is similar to James Franco's passionate red, but without any of the negative black. Apparently psychic auras don't account for making terrible music.
The red, according to Ms. Lauren, accounts for Mr. Levine's upcoming marriage to supermodel Behati Prinsloo and his recent turn as an actor in Begin Again. "He has a passionate rush of energy moving forward. He really is trying to begin again," Ms. Lauren told me.
And yes, she then clarified that the pun was intentional. I'm not the psychic here, but I probably should have see that coming.
Corey Stoll – Blue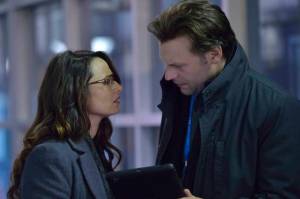 Our conversation about Corey Stoll began as every conversation about Corey Stoll should—with his god-awful hairpiece on The Strain. But Mr. Stoll is a-okay with the hairpiece, because his aura is blue. Let me explain.
You see, blue auras are all about communication and expressing yourself. In that sense, landing the Strain role was a good move for him right after Peter Russo met the wrong end of a Frank Underwood plot in House of Cards. "He is building a persona as a character actor," Ms. Lauren read. "He wouldn't see wearing that rug on his head as an insult."
In that case, my eyeballs obviously don't give off a blue aura because that wig insults them.
Kim Kardashian – Beige, Kanye West – Orange Red, and North West – Purple
Listen, I think we all knew that the Kanye West and Kim Kardashian marriage has about a 95 percent chance of being doomed, doomed, doooomed but let me break it down with some colors. Apparently, Kanye is a nice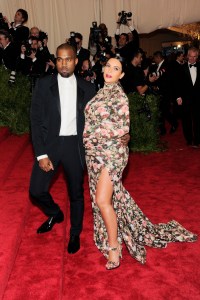 orange-red mix because as we all know he is filled with a passionate rage but at the same time is trying his hardest to be a family man. "This is a guy that is trying to change things so much that he can't handle it," Ms. Lauren said. Meanwhile, Kim is over here being all beige (classic), which basically means she's settled into nesting life for goodsies. If the Kimye union should ever fall apart, you can say I warned you, with aura colors.
What about little baby North you ask? North is a royal purple (appropriate). This means she is intuitive and intelligent. "With the right guidance, she will be able to teach others in the future," Ms. Lauren told me. See: "right guidance." The alternative is ending up spoiled and rotten, "like Maddox, Angelina and Brad's son." Damn, psychic #shots #fired.
Apparently, in North's third year it will become clear whether she will develop into the intellectual savior of the masses, or a terrible human being like that darn Jolie-Pitt boy.
Jon Voight – Yellow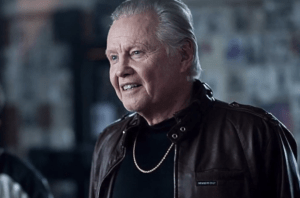 I included Jon Voight on my list because his show Ray Donovan's second season just premiered and he is a mildly-entertaining, often cranky celebrity. I didn't think much of it past that.
"Yellow has a lot to do with emotion and confusion. And he is confused, mostly because of misguided rage." Okay, so far so good. "Taking anything he said seriously would definitely be a mistake." Nice, juicy quote.
"I saw all of this as a definite sign of dementia, very early on-set dementia." Whoa. That reading took a sharp left turn, huh? Depending on whether or not you believe in the art of aura reading, I'm either going to get sued and possibly beaten by Jon Voight, or I just broke some pretty serious news. (Ed. note: Fingers crossed for both!) All I know is, if that talking dolphin from the Ray Donovan premiere shows up in real life, Jon, blame the aura.
BJ Novak – yellow, tan and blue and Mindy Kaling – blue 
Don't get me wrong, both Mindy Kaling and BJ Novak are insanely talented writers and comedians, and if this wasn't a story about color auras I'd be more concerned with their careers. But dammit, I just want to know if
these two are just best friends, or are they madly in love and going to get married and live in a big house and become my best friends like I dream about sometimes?
Well, Ms. Kaling's straight blue aura means she will always be in communication and constantly traveling, according to Ms. Lauren. On the flip side, Mr. Novak's color combo indicates that he has a grounded career focus, and will concentrate more on writing instead of acting. "He has a real strong future, but not with Mindy," Ms. Lauren said.
Oh, cool. Whatever.
The Bachelorette, Andi Dorfman – blue, yellow and red
The Final Two Contestants Josh Murray and Nick Viall—a "hot mess of colors"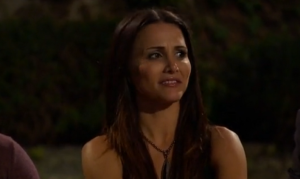 Ms. Lauren did in fact elaborate on who was going to win Andi Dorfman's season of The Bachelorette, but not because she is psychic but because she saw this video that you should definitely not click on if you are in any way emotionally invested in the Bachelorette, which kind of took the wind out of that sail.
But she did have some things to say about the Bachelorette herself, Andi Dorfman. Apparently her aura color combination designates someone with impure intentions. "Andi's motives for the Bachelorette were not as pure as she indicated. She has blue, yellow and red, which in her case means that she's not always telling the truth about her emotions and how she feels."
Okay, I took the time to write an entire piece based on a psychic predicting the future of celebrities based on their color auras, and I didn't even question that it was possible that Corey Stoll would not be embarrassed by that wig. But to tell me that a contestant on the Bachelorette isn't actually head over heels for the guys she meets, and that she may be on the show not for true love but for personal gain and exposure?
Now that, that's just ridiculous.