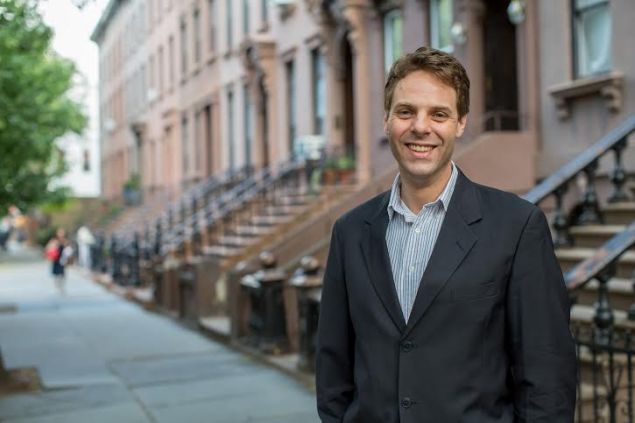 The AFL-CIO, the country's largest labor coalition, today endorsed Pete Sikora–a lobbyist for the Communication Workers of America union–to replace retiring Brooklyn Assemblywoman Joan Millman.
The group of unions–which claims to have 8,500 voting members in the 52nd Assembly District–said it was throwing its weight behind Mr. Sikora early in the race because of his history working for the CWA and other labor-linked groups.
"For many candidates, you never truly know if they will stand up on the issues important to our members until after they are in office, but with Pete Sikora there is no mystery," said Mario Cilento, president of the New York State AFL-CIO. "As a union activist, he has dedicated himself to improving the lives of working men and women in Brooklyn and throughout the state, and will continue that record of progressive leadership in Albany."
Mr. Sikora thanked the AFL-CIO for its backing, and promised to fulfill its left-leaning goals if elected.
"I am deeply honored to receive an early endorsement from the NYS AFL-CIO," he said. "I look forward to continuing to work with the NYS AFL-CIO and its affiliates to help rebuild the middle class, create good union jobs that pay a living wage, and fight for a more fair and equitable New York that works for all of us."
The AFL-CIO has now joined the Working Families Party, Councilman Brad Lander, Councilman Steve Levin, and State Senator Daniel Squadron in supporting Mr. Sikora. The candidate, however, faces a tough primary battle against local district leader Jo Anne Simon–a longtime party reform advocate seen by many as Ms. Millman's heir apparent.
Ms. Simon has her own high-profile supporters, including Ms. Millman, Congresswoman Nydia Velazquez, Assemblyman Jim Brennan, Councilman Carlos Menchaca, Kings County Democratic Party chairman Frank Seddio and the influential Central Brooklyn Independent Democrats club.
Also running is civil engineer Doug Biviano.