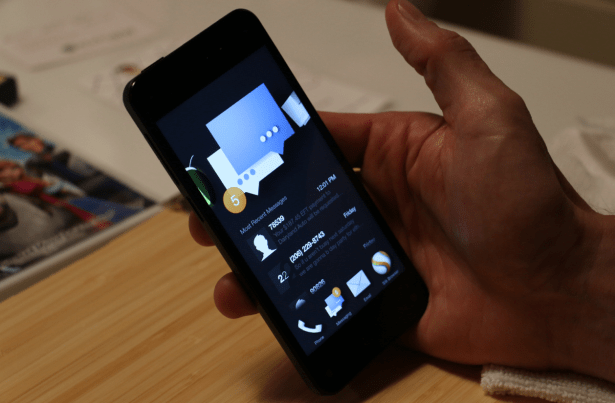 At the Standard Hotel in New York City last night, AT&T held an event where a slew of reporters queued up for a momentary, tightly controlled preview of the Amazon Fire Phone. No videography was allowed, but it was enough time to see what sets the Fire Phone apart from the competition. The verdict is dim, even compared to something as dismal as a Windows Phone.
The front of the phone is surrounded by 3D cameras that track the motion of your face to see how your head orients to the phone. On a map of New York City, moving the gadget around in front of our eyes caused us to peek around the buildings. In order to see into the distance, we tilted the phone like we were searching for something hidden inside the edge of the screen, which was a little cool at first, but was more glitzy then convenient.
For comparison's sake: the 3D cameras Intel is rolling out can detect your emotions, map a 3D rendering of an entire room, and augment reality itself. Amazon's phone, on the other hand, allows you to open menus by jerking the phone to the side, which just goes to show how they're stacking up against the competition. Hint: it's not good.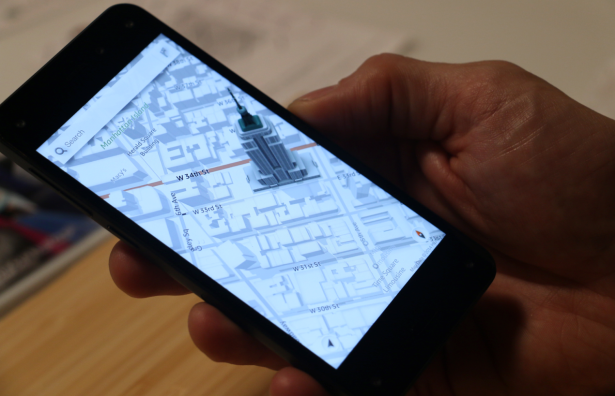 The other thing we got to take a close look at was the infamous "Firefly," an app that scans objects and helps you instantly buy them off of Amazon — aka the most blatant, desperate ploy at corporate synergy we've ever seen in a mobile app.
Often, new key features are designed to address problems: in the case of Firefly, the problem is our inability to buy shit from Amazon quickly and immediately.
Firefly is opened by a dedicated button that opens the app and gets started scanning. Bright dots flit about on screen looking to identify the product you're looking at. Our demonstrator pointed the phone at various objects on the table — a box of candy, a Justin Bieber CD, a copy of Frozen on DVD — and each one instantly pulled up a link to where we could purchase it online.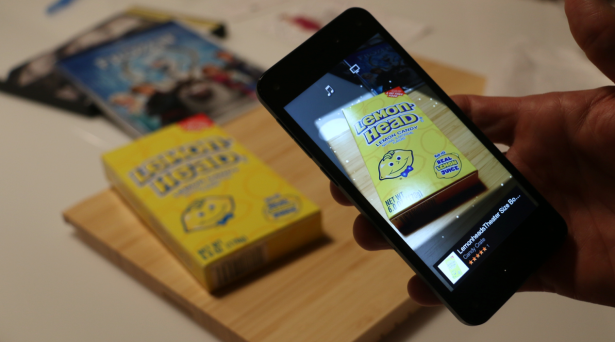 The app has been criticized as being exploitive toward shopping addiction and impulse buyers, but like the menus that appear when you flip the phone, the feature just doesn't seem to be very useful. How often does simply Googling something you want to buy not suffice, even if doing it from your phone is clunky? To say that it will seamlessly tie our eyes to our wallets gives the feature way more credit than it deserves.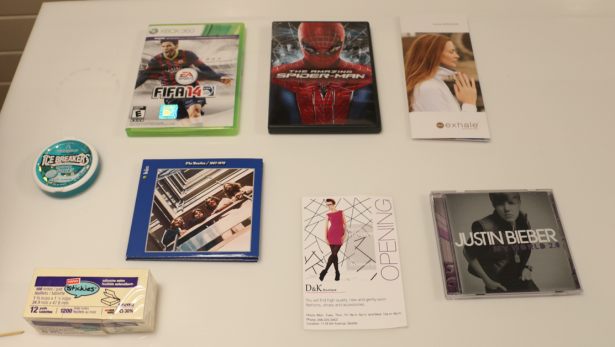 Of the few features we saw, they ultimately amounted to useless wow-factor features, or hackneyed attempts to sell us more products. Maybe they should have just made a sex toy after all.