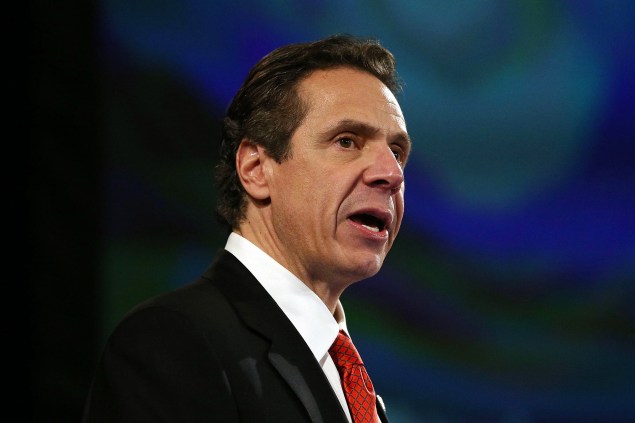 These are high times for medical marijuana advocates in New York.
Gov. Andrew Cuomo made New York the 23rd state in the nation to allow marijuana for medical use, signing into a law a bill that had recently passed the state legislature.
"New York State has a proud history of being in the forefront of many advances in medicine," Mr. Cuomo said, signing the bill today at the New York Academy of Medicine in Manhattan. "We are here to help people and if there's a medical advancement, we want to help bring it to New Yorkers."
"It makes total sense for New York State to take this advancement of medical marijuana," Mr. Cuomo added, warning that the medical marijuana program must be "done right," calling marijuana a "gateway drug." "In this situation, government actually legislated with nuance and legislated with balance."
The bill, heavily debated in the GOP and Independent Democratic Conference-controlled State Senate, will certify up to five companies to grow and distribute the drug. Distribution won't actually begin for 18 months and Mr. Cuomo has the power to halt the program if either the state's health commissioner or superintendent of the New York State police recommends it.
Mr. Cuomo, seeking re-election this year, had long hedged on legalizing the drug and the final version of bill was watered down from several earlier proposals. The drug cannot be smoked, for example, because Mr. Cuomo said he fears the health repercussions of smoking marijuana.
Assembly Speaker Sheldon Silver, who said today he never could have imagined as a young man that medical marijuana would be legalized in New York, boosted the bill in the Democrat-dominated chamber along with Manhattan Assemblyman Richard Gottfried, who carried the bill for almost 20 years. State Senator Diane Savino, a member of the IDC, aggressively advocated for the bill in the senate.
The states of Colorado and Washington have fully legalized marijuana. A bill in the State Senate calls for full legalization but Mr. Cuomo has not been very high on that idea.
"The legislation … gets us the best medical marijuana has to offer in the most protected, controlled way possible," Mr. Cuomo said, reiterating to reporters that he does not support the legalization of marijuana.