Jacob Toll, the 33-year-old son of Robert Toll, who is chairman and co-founder of the national homebuilding company Toll Brothers, is likely the only New York City real estate developer who will use water sports this year to assuage discord in the Middle East. Come August, he recently told the Observer, he will head to the Seeds of Peace summer camp in Maine, which gathers teenagers from regions of conflict for mediation sessions, cultural exchange and volleyball—and where his parents sit on the board—to "teach some Palestinians how to water ski."
The role of lakefront counselor is one Mr. Toll, who has a Master's in social work from NYU, has assumed each season for years, and which remains somewhat more comfortable for him than that of construction magnate, pedigree notwithstanding. But the latter position was foremost on his mind when on a misty morning last week, we met Mr. Toll—"Jake" to all—on North 4th Street in Williamsburg, where in partnership with Cayuga Capital Management, he is developing his first residential project in the city, an 83-unit luxury rental facility with Brooklyn-flavored extras—like a communal rooftop bocce court and vegetable garden—in a converted 1930s steel factory.
Tanned and slightly-built, with cultivated stubble and large green eyes, Mr. Toll was dressed, neither for boardroom nor construction site, in a linen short-sleeved button down, slate cargo shorts and bright white Nikes with highlighter-yellow accents. From his neck dangled a light, doughnut-shaped stone attached to a thin red cord. A native of suburban Philadelphia, he speaks with the drawn-out vowels of that region, in a kind of surfer patois reminiscent of Jeff Spicoli, the slacker prince of Fast Times at Ridgemont High.
"If I knew then what I know now, I might have been able to crack some heads earlier," Mr. Toll said, looking ruefully across the street to where steel-toed workers operated heavy machinery around his building.
Originally slated for completion in March, the Lewis Steel Building apartments, designed by Hustvedt Cutler Architects and the Design Department, are now due to for a flexible early September move-in. After he and his partners bought the building in 2010, Mr. Toll said, his inexperience begat a hands-off approach to the city agencies responsible for approving his plans, which languished unauthorized for some 15 months.
"You would think that if your plans are up to code they should just get approved, right?" he said. "Wrong. This is not a nicey-wicey business." A little pressure, he found, was required. "Eventually I decided to stand up and be counted." (Repurposing the building for residential use has yielded further holdups.)
As Mr. Toll negotiated the development game's learning curves, he and his partners began to refer internally to the Lewis Steel Building by a pet name: the Lebowski, after The Big Lebowski, the 1998 Coen brothers' comedy starring Jeff Bridges. Many of the film's iconic lines seemed to encapsulate the trials of the young developer.
"This is a very complicated case … a lotta ins, lotta outs, lotta what-have-you's," Lebowski, who goes by "the Dude," says in one scene. Trying to fend off interrogators, he explains defensively, "New shit has come to light!" And there is, of course, the refrain: "Where's the money, Lebowski?!"
A roguish yarn revolving around a case of mistaken identity, The Big Lebowski is the tale of a good-natured hippie thrust suddenly into a world of high-stakes swindles and ruthless tactics. ("Stay out of Malibu, Lebowski!") But unlike Lebowski, of course, Mr. Toll chose to enter his particular fray; his name provided (entirely deliberate) entrée. And he's also proven a quicker study.
"The New York City market is great," Jacob Sacks, the co-founder with James Wiseman of Cayuga Capital Management, wrote in an email. "But you have to be able to very quickly and accurately realize what opportunities to pursue and what to avoid … It's a tough environment and a lot of the participants are not always fully forthcoming. Naturally there would be an adjustment coming into this market."
Mr. Toll reflected, "Where I was four years ago and where I am now—it's night and day."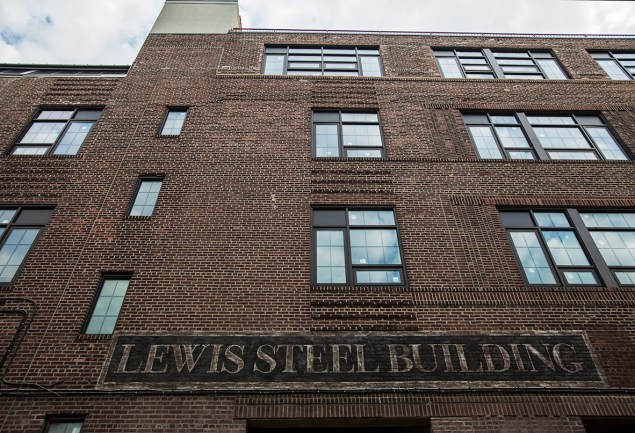 Mr. Toll grew up reading architectural plans over his father's shoulder. In high school, he worked on construction sites, hauling scrap, hanging sheetrock and doing basic plumbing work. But Mr. Toll didn't much consider the family business until after college. His parents placed a strong emphasis on social justice and his first job, which he took at 14 at his mother's urging, was as a janitor at a women's shelter in Buck's County. His brother, with whom he has a charitable foundation, is a lawyer for the Legal Aid society. One of his sisters works for a nonprofit active in Africa. Still, Mr. Toll observed, "Helping people costs money."
After graduating from Boston University with a degree in history in 2003, Mr. Toll moved to Colorado. "I was living at the fam's place," he said, meaning his parents' vacation home in Telluride. "I was a ski bum, but my dad's version of ski bum, which means I had, like, three jobs." He worked at a hotel and started a storage business with a friend. "But I still got my turns in," Mr. Toll assured us. "I'm a two-planker. I'll only really snowboard if I have friends up—so they can keep up with me. But if you're out there, and you're not getting your turns in, then you're not doing it right."
It was in Colorado that he made his first real estate gambit, buying a historic town home across the street from his parents' and creating in its shell "a tricked out ski house." He fantasized about what he would want in such a property. A chandelier was hung over the tub in the master bathroom, a breakfast solarium materialized and a full wet bar was added to the refinished basement. Descending a stairwell one day in the midst of construction, Mr. Toll noticed an advantageous vista that was due to be walled over. "So, I was like, 'You know what? Bam. Put a window right there.'" He sold the house at a satisfactory profit, for $5.7 million, in 2007. ("Just before shit started going sideways, which was fortunate.")
By then, he had started his graduate degree at NYU. He could tell already, though, that he wouldn't "spend five days a week grinding social work." Having met Mr. Sacks, of Cayuga, at a party, Mr. Toll began to discuss with the Cayuga principals the possibility of collaborating on a project in Bushwick, where Mr. Sacks' company is active. In the meantime, Mr. Toll functioned as a kind of intern at their office in Williamsburg, tagging along on property tours and reviewing the financial modeling process.
"He had the necessary instincts and of course a lot of experience in construction from growing up in a family that does so much of it," Mr. Sacks said. "He just needed to spend more time on the quantitative side of running models, seeing what the projections looked like, and over time that helps fine tune the deal selection process."
Eventually, Mr. Toll and Cayuga bought a 130,000-square-foot Bushwick warehouse, converting it to retail and office space, all of which has been leased. In October 2010, they closed on the former steel factory, whose path to life as a residential building Mr. Toll has largely overseen.
Mr. Toll led us across the street and through a gap in the blue plywood fencing that encloses the work site. We dispensed with hardhats. The hallways were dim, full of grey dust; here and there, in yet-barren apartments, schmutz-smudged appliances stood uninstalled and forlorn. Mr. Toll tried the door to a model unit but found it locked, its contents apparently unprepared for visitors. But one could see things taking shape.
The Lewis Steel apartments will conform largely to the aesthetic standards of luxury industrial conversions that have lately become popular in Manhattan and Brooklyn. A handsome, rectangular affair of dark red brick, the building has 12-foot ceilings and huge windows; its internal beams provide accents of "authenticity," the sort of neutered grit appealing to the neighborhood's earnings-robust new residents. Giant, pyramidal skylights will pour in sunshine, and in some units, long, slanted windows furnish what Mr. Toll called a "ski chalet vibe."
We proceeded to the upper floors, where duplexes awaited stairways. Gas fireplaces, sheathed in plastic wrapping, had been installed in mantles of exposed brick. Dark, cast-iron radiators anticipated chilly tenants. Three apartments, on the third, fourth and fifth floors, had been built along the old industrial elevator shaft. The residents' elevator, Mr. Toll said, would eschew nickel plating: "We're taking it back to the brass!" Kitchens, though, will offer plenty of stainless steel, and the building affords a variety of public and private outdoor spaces. It will also host a private resident library—to which, apparently, the owners of the McNally Jackson bookstore scheduled for one of its commercial leases do not object.
Units will range in size from 500 to 1,300 square feet, in price from $3,000 to $6,750. "Those duplexes, they feel like houses," said Mr. Toll, who lives in the Toll Brothers building off Union Square with a dog he calls a "Jamaican mongrel." (The dog, which is literally from Jamaica, summers in Maine with Mr. Toll's mother.) "I'm definitely proud of this building. Those smaller jobs I did before I could wrap my head around. It's nerve-racking putting so much money down. Then again, having a construction loan will kind of whip you into shape. And, you know, I can't work for Seeds [of Peace] my whole life."
We had moved into a bay underneath the building, where dark, weathered lumber stripped from the building had been piled. Mr. Toll had designed light fixtures that employ the former factory's joists to be used in the building's hallways, another nod to his schooling in Telluride. He was perturbed that his construction team had applied too-finished a polish to a completed fixture. "I told them to leave them unfinished," he said. "Basically, though, unless you're watching, a builder just wants to finish everything."
But he was learning. "Basically, I'm confident now in my ability not to be a jerk-off. And what I mean by that is that I'm confident that I know when to ask questions—when to say that I don't know what I don't know." He seemed pleased by how little he has relied on his father during the project. "You know, Toll Brothers is named for Pops and Uncle Bruce. But Pops is kind of a busy guy. I actually think I asked my mom for more advice than my dad."
Williamsburg culture, however, remains something of a mystery. "I haven't spent too much time here yet, on the leisure tip, really. I mean—I've definitely sampled some of the fare. I will say that my jeans have gotten a little skinnier. I actually went pants shopping recently, and the guy was like, 'We need to get you something a little more fitted.' And I was like, 'Dude, these are already the tightest pants I got!'"