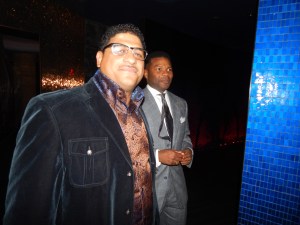 NEWARK – Rahaman Muhammad, the former SEIU leader who went to work in the Quintana Adminsitration, will stick around City Hall for Ras World.
"I want to thank the Honarable Mayor Ras J. Baraka for appointing me Deputy Mayor of Job Creation, Workforce development, Affirmative Action and Re-Entry I Promise to work diligently on Behalf of Newark residents and to make your Administration Proud," Muhammad posted on Facebook moments ago.
Muhammad was a vocal supporter of Ras Baraka's throughout the mayor's campaign.