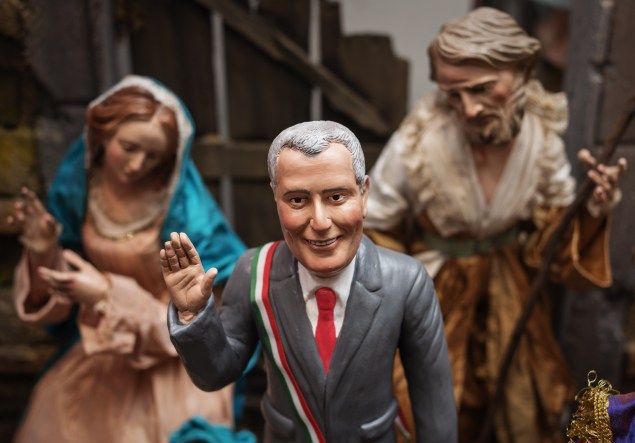 Mayor Bill de Blasio is planning to leave for a 10-day Italian vacation on Friday—and wouldn't say whether a potential Long Island Railroad strike Sunday morning would change that.
"Everything has to be a case-by-case decision," Mr. de Blasio told reporters today. "What I am saying is at this moment, I am hopeful there will not be a strike, and I believe very strongly in the contingency plans in place. But we'll monitor very closely."
Pressed on whether an LIRR strike would constitute an emergency worth returning home to handle, the mayor said it depends.
"I think it depends on the particular dynamics," Mr. de Blasio said. "I think we have a couple moving parts."
There could be a mutual extension reached at the midnight Sunday deadline, the mayor said. And even if there is a strike, people are more likely to be on vacation in late July, and are better equipped to work from home nowadays, Mr. de Blasio argued.
"I think what you're going to find is a lot of people stay home, and a lot of people are away anyway, and the effect will be quite manageable," Mr. de Blasio said. "And the coordination between the city and the state and the MTA is very, very strong—but we're going to look at it carefully, every step along the way and we'll make decisions accordingly."
Despite union officials saying talks with the MTA had collapsed, Mr. de Blasio said he believed there was "still a very serious hope that we can resolve this" based on his conversations with the MTA and Governor Andrew Cuomo.
Contingency plans if there is a strike on the railroad—which carried 83.4 million riders lat year—include bus and ferry service, he said.
The mayor said while in Italy, he'd look to meet with local elected officials like mayors—but said he was told Pope Francis, whom he praised as a strong voice on economic inequality, would be out of town during his visit.
"If the rest of us think we're busy, just think about the pope and his worldwide constituency," Mr. de Blasio said when asked if he was disappointed. "Most of us assume that he would not be available when traveling the world."
Back home, the mayor said the city would be in the safe hands of his top officials during his trip, the longest since a vacation Ed Koch took towards the end of his tenure. He said Deputy Mayor Tony Shorris would be calling the shots of day-to-day governing, even if his trip lasts a little longer than its planned nine days, which by the city charter could hand over power to Public Advocate Tish James.
"Practically speaking, obviously the public advocate is a close colleague, everyone understands it's a matter of few hours—it's a technicality," Mr. de Blasio said. "I think what you're gonna see is very consistent functioning of the city government."