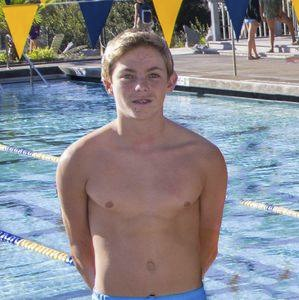 This week in horrible news, a California teen has committed suicide after a video of him allegedly masturbating went viral on social media.
Matthew Burdette, 14, reportedly killed himself on November 29 — not long after a classmate secretly filmed him over the top of a bathroom stall, and shared the video on Snapchat and Vine. The video, which appeared to depict Mr. Burdette masturbating, went viral, and allegedly led other kids to bully him intensely. Now, Mr. Burdette's parents are suing his school district for not doing enough to prevent the bullying.
The terrible sequence of events started two weeks before Mr. Burdette's suicide, when the student was reportedly kicked out of class for eating sunflower seeds. From there, Mr. Burdette went to the bathroom, where his classmate allegedly filmed and shared a video of him. With teens' social media obsessions, it's sadly no surprise the video quickly spread across the school.
As is tragically common among victims of cyberbullying, Mr. Burdette reportedly never told his parents about the video or the bullying while he was still alive.
He did, however, reportedly leave a suicide note saying he could no longer "handle school" and that he had "no friends." After their son's death, Mr. and Mrs. Burdette asked his school if they'd known about the viral video. The school said they'd launched an investigation into the situation. The parents then contacted the San Diego Unified School District board to find out why nothing had been done to stop the bullying, only to find out the district president had known nothing about the case.
Mr. Burdette's parents are now suing the San Diego Unified School District for $1 million, claiming school officials knew their son was being bullied, but did nothing to fix the situation. The student who allegedly filmed the video is also due in juvenile court July 23, and will likely face charges in accordance with California's anti-bullying laws.
"From the moment the video was posted, Matthew was mercilessly bullied, harassed and teased by students who had seen the video," the parents' lawsuit reportedly claims.
The San Diego Unified School District issued the following statement on Monday:
"At San Diego Unified, the safety and well-being of our students is a top priority. The district also adheres to the privacy and confidentiality laws and regulations related to students, families and ongoing investigations. For this reason, the district cannot provide details about Matthew Burdette's death. Our hearts and thoughts continue to be with his family and loved ones."