In a world where your friends can now set you up on virtual blind dates, it's hard to believe tech could be the solution to any uncomfortable situation.
Lauren McCarthy is a coder and an artist whose strange art experiments put subjects face to face with their deepest social anxieties. She might not be able to cure your crippling awkwardness — or her own, for that matter — but she has designed over two dozen tech-based performances to help you breathe a little easier, even if it just means making a quick getaway.
The 27 year-old Brooklynite's first project was a pair of bedazzled heeled sneakers that quickly convert to jogging shoes should the conversation turns to mind-numbing small talk. Other works in her portfolio include a table whose light dims when conversation is dull, a "happiness hat" that delivers a sharp pinch when you're frowning, and a series of crowdsourced dates, where paid strangers tell you when and how to make a move.
Most people know they're being spied on by marketers, social networks and even their closest friends and peers — still, they swallow down their anxieties and keep letting the world peer into their private lives. For Ms. McCarthy, these crumbling boundaries are the perfect playground for self exploration and realization.
Welcome to Ms. McCarthy's post-privacy world.
So you make technology that mediates and manipulates social interactions?
From the start, I've been trying to solve my own issues. I tried to look at the ways I was uncomfortable in social situations, and then I started building things to help me adapt better, combining technology and art.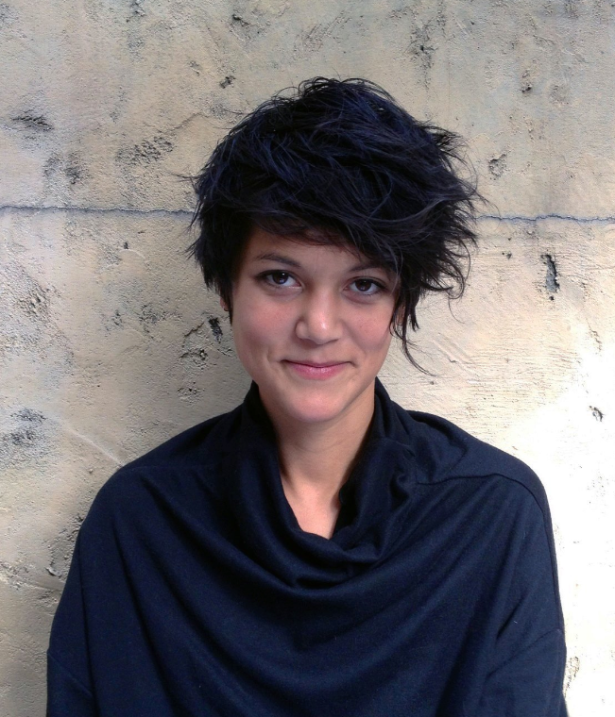 You mention on your site that you want to break the patterns we're stuck in. What's so dangerous about those patterns?
When you come into a room, I make an assumption about what kind of person you are based on your job or our interactions. And you have some assumptions too, and there's a pattern of how we greet each other. It's useful to have roles and patterns, but at some point we find ourselves not going beyond them. We project our expectations or just go through the motions without really thinking about other possibilities.
But those "other possibilities" you create could make these interactions more uncomfortable, no?
I want to reinvigorate and expand our understanding of ourselves. You can do something outside of what you think is "you" and the sky won't fall down. Sometimes we put ourselves in a box and think, "These are the kinds of things I say and do. These are the places I go. These are the people I talk to." That can be really limiting.
Where do you think that self-limiting comes from?
Well, when showed people the Relatable, they were like, "Oh, I wouldn't want that in my living room. I wouldn't want to know what my friends think." But at the same time, you post something on Twitter and you get immediate notifications about how many people liked it. It's interesting how what seems weird in one context is normal in another.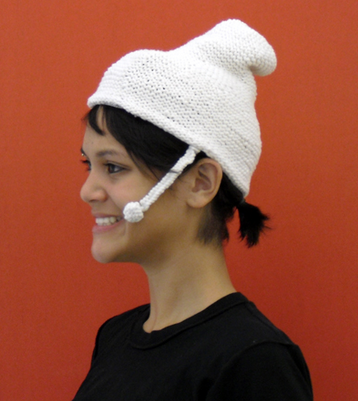 So does every project you do push the limit a little more?
It's a step forward, step back kind of thing. I go into every performance not necessarily with a time frame, but I just keep doing it until I feel like I shouldn't anymore. A month is the longest I've gone.
A lot of your projects are about seeing and being seen.
Studying yourself obsessively is almost normal now. It's parallel to ancient traditions of looking inward and figuring out who you actually are. You could frame it as egotism or vanity, but it's also about understanding what it means to be present and to be alive.
Maybe if we keep looking at these mirrors that technology creates, we might have some kind of greater awareness of what it means to exist, or to be with other people.
If your projects are designed to address your own insecurities, how can you tell if they'll move someone else?
One of my mentors in college once told me, "Sometimes the way to make something universal is to make it more specific." That really stuck with me. I'm not trying to say how anyone's relationship should be, or how to present themselves online, or what to do on dates.
Maybe not everyone takes their iPhone on a date and asks strangers to weigh in. But maybe everyone can relate to that anxiety of meeting someone, and wanting to know someone else's suggestions. Hopefully, there's something universal that people can understand.
Is all this about the future of technology?
I'm just asking "Where are we actually going with this?" We can make technology faster and smarter, but what sort of people does that make us at the end of the day?