Lately, Alberto Vargas, 22, has been looking up more.
It's not because he already knows where he's going (he doesn't) or because it helps him from tripping over his feet (it does). It's because he's looking for a subject for his next photograph.
As last week's Bushwick Daily Insta-Takeover photographer, Mr. Vargas extended one of his current projects from his 35mm film camera to his Smartphone. "Corners," captures Bushwick as it is today (and likely won't be in a year, or even week) through corners of buildings both old and new. Although we don't exactly know what's up with the recent obsession with artists and converging edges, Mr. Vargas tried to explain.
"A corner just needs to have a specific character to it," Mr. Vargas told The Observer. "You just walk by [it] and it says something to you."
"I'm a pretty good wanderer," he added.
But don't think this is another fiery criticism of gentrification. Mr. Vargas insists that the project is a neutral observation, not a political statement.
"It never became old versus new. It was just sort of an honest realization, like, 'this is what we have here, this is what we have to show,'" Mr. Vargas emphasized.
Although he is a Hispanic Bushwick and Ridgewood native, Mr. Vargas claims to have benefitted from the influx of art galleries and hipsters in his rapidly changing neighborhood. He fondly recalled his first encounter with one of the many new residents, who invited him and his friends to an art gallery when he was 16 years old and attending Murry Bergtraum High School.
"We were like dumbfounded," Mr. Vargas remembered. "What do you mean there's an art gallery? Like in the city?"
He sees this memory as an example of the "purity" of gentrification. It was his entrance into a world he'd merely peeked into, and this was a kick in the direction of photography, which he'd only started to consider. At 17, he and some friends cut school to attend an art show at Clic Bookstore & Gallery in Soho, where he met owner Christiane Celle. A year later, she called him to contribute to a show about skateboarding. It was his first professional gig.
"From there, I was like, 'this is what you should do because it's what you love,'" he told himself at the time.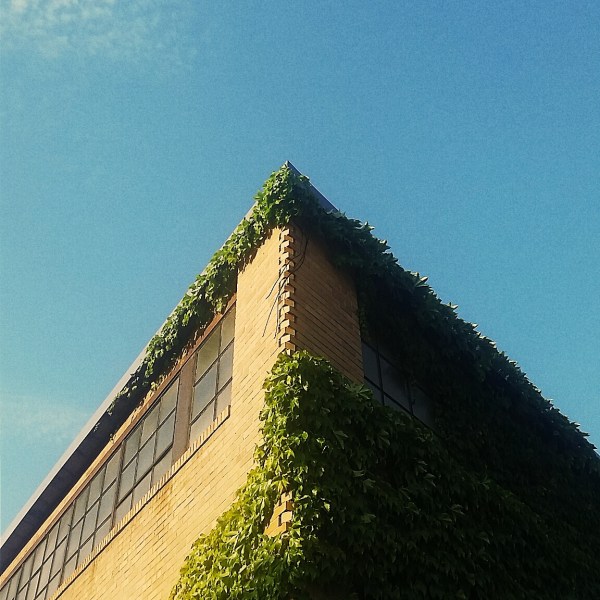 Mr. Vargas lives for his subject, not the glory. He's created stickers of sketches he made as a way to give his eyes a break from the screen he stares at all day while retouching photos at his job as a photographer's assistant. He's posted the stickers on buildings, trucks and light posts around the city, but has never signed them.
With all that is constantly happening in Bushwick, Mr. Vargas feels compelled to immortalize it.
"It's my responsibility, it's everybody's responsibility, it's this generation's responsibility to turn the camera on and really document all of this," he proclaimed, emphasizing how easy it is for anyone to take a decent picture on Instagram. "Everybody has a responsibility, and this is mine."