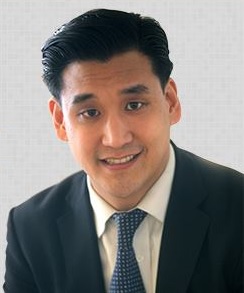 RIDGEWOOD – Roy Cho, the Democratic candidate for Congress in New Jersey's Fifth Congressional District, announced the endorsements of nearly two dozen local labor unions on Thursday, encompassing a broad array of the building and craft trades and representing thousands of workers and families.
"I am honored to have the support of so many of the working men and women who literally are building our region's future," said Cho, 33, of Hackensack, who is seeking to unseat six-term incumbent U.S. Rep. Scott Garrett (R-5), 55, of Wantage. "A vibrant middle class is essential to our economic success and security, but it's been too often forgotten by a Congress that's more concerned with putting the corporate special interests over the interests of working families. In Congress, I will always put the voices of our middle-class families first."
Cho noted his support for increasing the federal minimum wage, extending emergency unemployment insurance for the long-term unemployed, and ensuring American jobs are protected in all free trade agreements. Cho specifically noted that increasing the minimum wage and extending emergency unemployment benefits would provide critical assistance to both families and taxpayers by helping to reduce reliance on government assistance programs, such as Medicaid and food stamps.
The Fifth Congressional District includes most of Warren and Sussex counties, a few Passaic municipalities, and parts of Bergen County.
The 23 unions endorsing Cho are:
Asbestos, Lead & Hazardous Waste Laborers' Local 78
Boilermakers Local 28
Carpenters Local 253
Dockbuilders and Timbermen Local 1556
Heavy and General Construction Laborers Local 472
IBEW Local 102
IBEW Local 164
Insulators Local 32
International Union of Bricklayers and Allied Craftworkers, Admin District Council of NJ Local 4
International Union of Elevator Constructors Local 1
Ironworkers Local 11
Laborers District Council Local 3
Millwright Local 715
OPCMIA – Cement Masons Local 29
Operating Engineers Local 825
Painters District Council 711
Pipefitters Local 274
Plumbers Local 24
Roofers Local 8
Sheet Metal Workers Local 25
Sprinkler Fitters Local 696
Teamsters Local 560
Tile, Marble & Terrazzo, Bricklayers Local 7