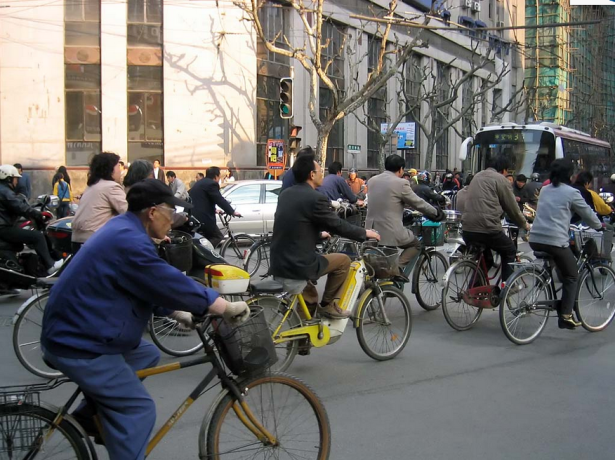 Hot on the heels of Google's plans to roll out self-driving cars, a search giant in China is rumored to be developing its own fleet of autonomous vehicles.
Chinese search engine Baidu is said to be developing the world's first driverless bicycles, Tech in Asia reports. Though Baidu hasn't officially confirmed the project, sources say the bikes could be revealed before the end of 2014.
Details on the bikes are sparse, but Tech in Asia says the bike can reportedly "identify its owner in some way" and "sense its environment well enough to avoid obstacles and navigate complicated road conditions," and "presumably putts around using an electric motor."
Biking in China's major cities seems like a stressful and terrifying ordeal, so we imagine a bike that could navigate itself would come as a relief to many commuters. Seriously — would you ever want to make your way through this bicycle mob on your own?
And hey, self-driving bikes are way less scary-sounding than self-driving cars; at least you can get off them when you realize they're bound for a remote man-made island in the middle of the ocean.
[h/t TechWeb]