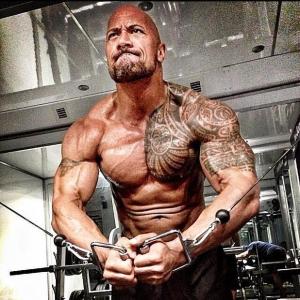 Long Branch will be the scene this afternoon of a first of weekly events where Governor Chris Christie will make the case for public pension and benefits overhaul, according to the front office.
To mark the occasion and in an effort to underscore Chrsitie's "toughness," the administration put together an ad designed to look like a movie promo and featuring Dwayne Johnson, AKA "The Rock."
Watch the ad below…
The ad is here.
Over the last four years, 57% of all increased revenues have gone to pensions, health benefits and debt, the Christie administration noted. From fiscal year 2014 to fiscal year 2015 alone, 41 percent of growth didn't go to schools, infrastructure, or higher education. Instead, it went cover the growing costs of health benefits and debt service.
"If we don't make the tough choices to go further with reforms; pension, benefits and debt costs will continue to overwhelm New Jersey's budget, monopolize resources, and threaten the progress we have made over the past four years," Christie said. "This problem isn't going away which is why we can't afford to wait to act."
Note: The ad came down later in the day and the governor's office could not immediately be reached for comment. The Bergen Record reported tonight that Johnson requested that the governor's office remove the video.