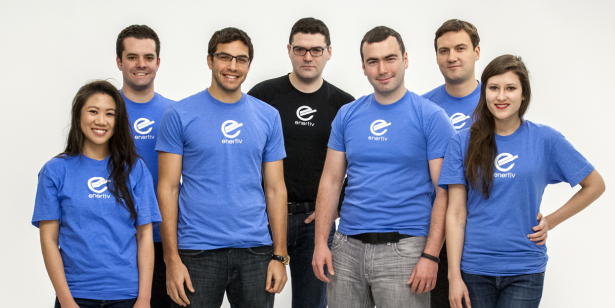 Besides the headline-winners like Google's Nest, clean tech companies have trouble getting any love in the startup world. They've had a roller coaster ride in terms of funding the past few years, and the only companies that pull in any mainstream appeal are bizarre pipe dreams like Solar Roadways. But every once in a while, someone breaks through.
Enertiv, a startup that helps buildings and businesses monitor their energy use, just closed a $750,000 seed round.The investors were a collection of VCs and Angel Investors, and the round was lead by former mentors from their accelerator days.
The company makes a hardware/software combo that serves as a Fitbit for your building's energy use, and they've been spending the past few months rolling out pilot programs with New York City offices.
"We've been doing installs of our hardware left and right for the past few weeks," Felix Lipov, the Lead Software Engineer for Enertiv, told Betabeat.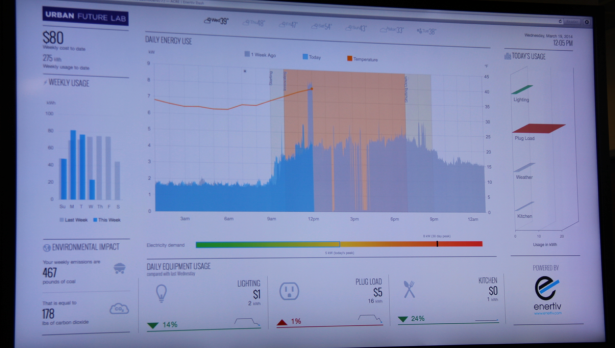 Enertiv, a small team working out of R/GA headquarters, have been working to slim down their product so they can attract new clients. Since they graduated the prestigious R/GA accelerator program, they've managed to make their hardware smaller, more efficient and a third of the cost.
"We want to make it as easy as possible in install, which is critical for getting it out there," Mr. Lipov said. "We didn't want the upfront cost to hold that back, and the new hardware is much cheaper to install."
Enertiv calls itself the "quantified self for energy," and though many question whether people want to be quantified in the first place, given the rising sea level and possibility of New York being underwater someday, it'd be nice if we all gave it a shot.