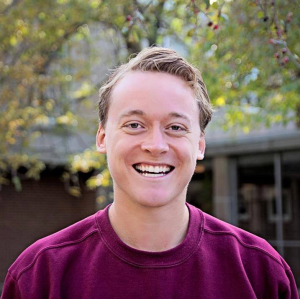 "I'm going to do something I've never seen done before," Jordan Bishop wrote in a Medium post on Wednesday. "I'm going to sell you my product before I tell you what it is."
Mr. Bishop is the founder of what he claims is the Internet's first blind crowdfunding campaign, which launched Wednesday. To clarify, Mr. Bishop is asking the Internet to buy his product without even telling people what, exactly, they're paying for.
Proving it's definitely possible to have too much money — or perhaps that some people are just really, really bored — the Internet is actually contributing money to Mr. Bishop's mysterious product.
Mr. Bishop's initial goal was to sell 250 of his "items" over the course of a week; by day three, he's already sold 161. The minimum donation is $9. As the campaign page explains, "Your $9 purchase gets you 3 items! To buy 6, simply increase your total to $18, etc. Popular quantities are 6, 12, and 24 for the entire set!"
The reason for Mr. Bishop's secrecy is that the product he's making doesn't come out until July 23, he writes on his Crowdtilt campaign's home page. He does, however, give people a few clues about what they're buying:
• I've been working on this product for several months now. I've had two different designers specialize in the two intricate processes required to build the physical product, and I've worked with countless manufacturers and suppliers of everything from raw materials to packaging to make sure every component of the finished product is just right. I'm not cutting any corners.

• There are 24 SKUs (24 distinct items). All 24 follow the same general theme, but each SKU reaches a different target audience.

• It's something you will give to someone else. It could be anyone from a co-worker to your significant other; it's just as appropriate for either.

• Each unit retails for $4.50.
Mr. Bishop has three more days to sell the remaining 89 items. Based on what the Internet's generally willing to throw its money at, we'd say he has a fair shot.