I have something to admit to friends and family … I've never seen a single episode of Twin Peaks. I've contributed to conversations about how crazy out there it was and how it may have even been revolutionary and about how much of an auteur David Lynch is. And I'm not even entirely sure how to use auteur in a sentence. Lies, all lies.
So when your boss sends you a link about David Lynch's sportswear line and tells you to write about it, she is probably expecting it to be full of clever references to Twin Peaks because references are what the people want dammit. It doesn't help that my boss has taught a class on Twin Peaks and has three David Lynch tattoos and also once wrote this. I am not qualified for this blog post, except one time like six months ago I was forced to write something Twin Peaks related and I Wikipedia'd it, God help me, I Wikipedia'd it, to make it sound like I knew what the fuck I was talking about. I am basically a monster.
Anyway, as I mentioned, David Lynch partnered with Live the Process, and is releasing a sportswear collection as a way to promote his favorite past time, Transcendental Meditation, which makes about as much sense as [insert Twin Peaks reference]. Shit, that's not going to work, is it? Fine, I'll run down the different outfits using only the references I know without context from conversations with people who have actually seen the show.
There's the "Geometric Leggings," pictured below. Geometric, like the chess board that may or may not have killed people on Twin Peaks.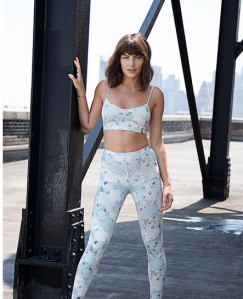 For pure comfort, there is the "David Lynch T-shirt," which is perfect for people who are on the go or happen to be … um … a dancing dwarf.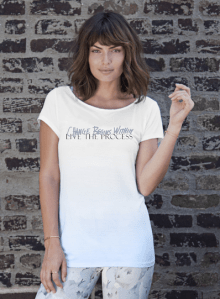 Finally, there is the "Geometric Short." Geometric, like a chess boa—goddammit I already used that one. Um. Hold on. Okay … Feel free to look in the mirror while wearing this, but don't smash your face against it like the guy from Showgirls does for reasons.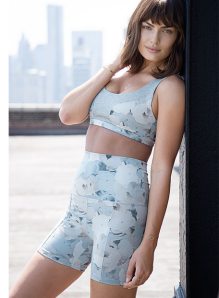 This was exhausting. For anyone who asks me to do Twin Peaks again, all I have to say is "see you in 25 years." (I don't even know what the fuck that means.)