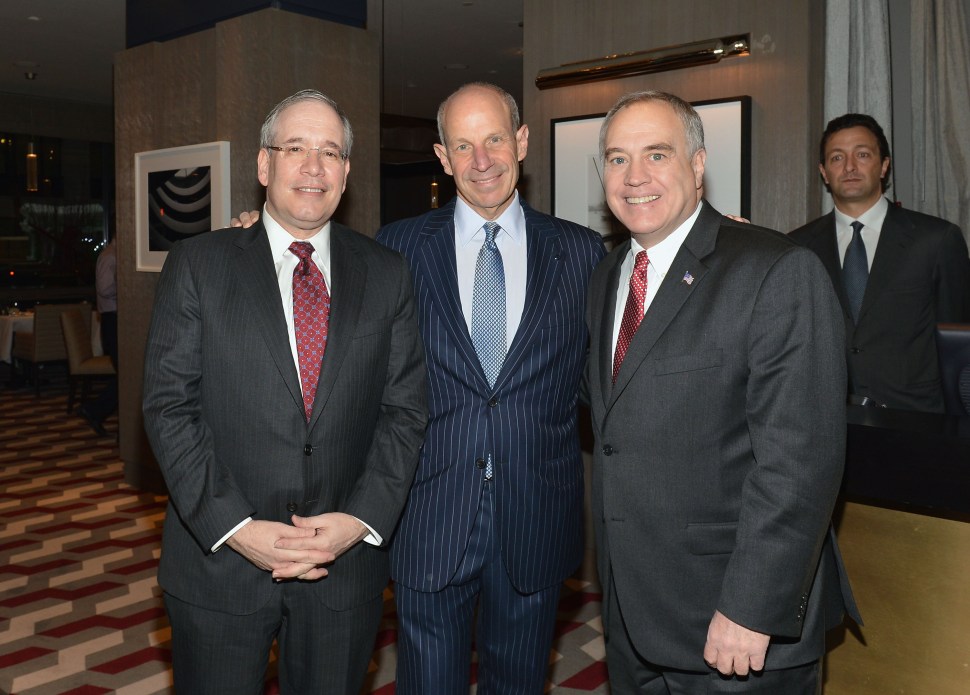 Clearly, New York City Comptroller Scott Stringer has never attempted to undertake renovations of any sort.
The proof? Yesterday he held a press conference to announce that in an audit of contracts the Department of Homeless Services (DHS) handed out in the wake of Hurricane Sandy discovered that the agency had doled out $19.9 million in funds—and at least $30,000 had been wasted. If these numbers are accurate, the DHS deserves not to be chastised—they deserve a medal.
Having undertaken numerous renovations in New York City, there may be no more dishonest industry. I have had contractors disappear mid-job for weeks on end, painting crew chiefs who claim to have three kids born in five months—and the millworker who seemingly contracted the worst continual food poisoning known to man. Naturally, they leave tools all over and never miss the chance to be paid—and if you don't like it, then what? And of course, one needs to pay someone to watch over the kleptomaniacs and alcoholics in the crew also.
While NYC Comptroller Stringer says that the city should have "adequate safeguards in place to oversee contractors," I'd venture that is an impossibility—for the private or public sector. Mr. Stringer's report says that "DHS did not produce diaries, logs, observation notes, etc." Anyone who ever tries asking for logs or notes better prepare for week-long delays. Mr. Comptroller: It just ain't possible.
If Mr. Stringer's assessments are correct that $30k was fleeced on $20 million in construction, the people at DHS responsible better polish their resumes and apply for jobs with Related Companies and Vornado and the other developers in this city—who surely get fleeced much more egregiously on a daily basis.
As one who has thrown contractors out for lying, stealing and cheating, it's just a bad game of Russian Roulette as a new crook walks in the door. There's nothing anyone can do about it. Perhaps in the midst of this hot New York summer, we have finally found the unifying issue around which the 1 percenters and this very progressive administration can rally around after dealing with the all important Central Park horses—regulating contractors.
If the contractors had not been paid, this city would still be dealing with the aftermath of Hurricane Sandy. Even in the tough city of New York, being ripped off is just part of doing renovations.
Ronn Torossian is a Public Relations executive—who hates renovating.