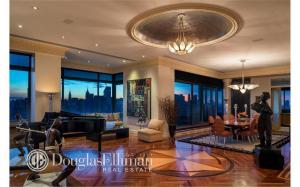 It can seem nowadays that we live in an era in which, roughly once a decade, a new crop of financial industry villains—some real, others merely scapegoated—comes to the fore. In 2000, the one-time Bear Stearns chieftain Richard Harriton, who for 20 years ran Wall Street's largest trade-clearing shop, Bear Stearns Securities Corp., was the pick of the litter. (Stratton Oakmont, the penny stock brokerage run by Wolf of Wall Street Jordan Belfort was among his numerous shady clients.) A Brooklyn native from back when growing up there predisposed youngsters to street smarts and self-reliance rather than unrealistic creative aspirations and a taste for pickled radishes, Mr. Harriton was described in a 1999 New York Times profile as "profane and imperious," arrogant, pompous and clannish.
Before settling a civil fraud suit with the SEC for $1 million and being banned from the securities industry, the banker no-doubt employed that charming cocktail to amass the sort of wealth necessary to rest his head at a place that "looks like exactly the apartment that somebody who was sued by the S.E.C. would live in," a three-bedroom penthouse at 524 East 72nd Street that he's just sold for $8.7 million, according to city records.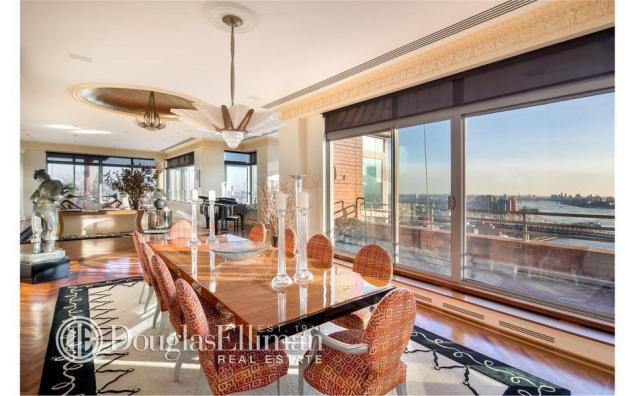 Perched atop the Belaire condo building, a tony, white-glove affair, the apartment first hit the market more than four years ago, but Mr. Harriton was evidently unhurried, offering no major discounts. It isn't difficult to see why, provided that the right kind of buyer came long, he felt confident in his product. There's a 700-square-foot wraparound terrace, panoramic views inclusive of the East River, a private elevator and "massive floor-to-ceiling windows at every turn," "according to the listing held by Tal Alexander at Douglas Elliman. At 3,366 square feet, it includes custom wood cabinetry and sprawling entertainment spaces, as well as inlaid hardwood floors shining at high polish. In the living and dining rooms are rotund pillars and molding sections that could be considered either stately or garish, depending on your perspective, and to round things out: wood burning fireplaces and a kitchen of the gourmet chef variety.
The buyers, Loretta Preska and Thomas Kavaler, are bigwigs in their own right. Ms. Preska is chief justice of the US District Court for the Southern District of New York, Mr. Kavaler a partner at the firm of Cahill Gordon & Reindel. A prominent litigator on behalf of financial firms and senior officers, Mr. Kavaler might have come in handy to Mr. Harriton all those years ago. Of course, then he might not have been able to move into his apartment.