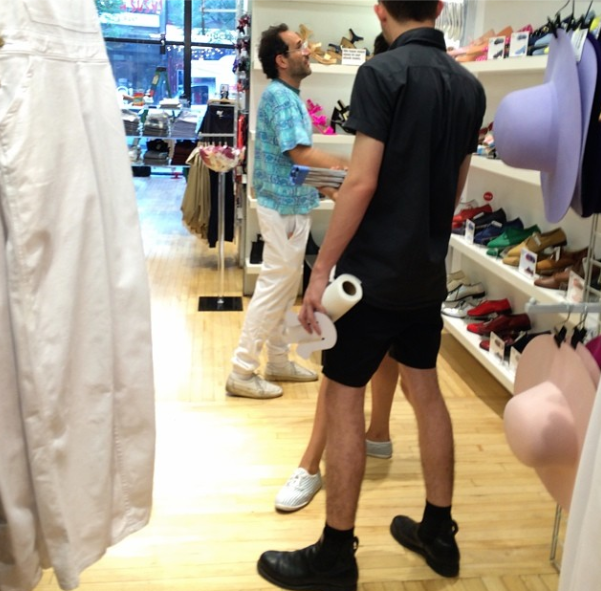 Apparently Dov Charney is making good on his promise not to go away quietly.
The former American Apparel CEO, ousted in June, was spotted slinking back into one of the stores on E. Houston Street in the Lower East Side Wednesday.
Mr. Charney's leaked termination letter revealed he was banned from visiting American Apparel company facilities, but it seems he needed to peruse the leotard aisle one last time.
Jen Snow, who captured Mr. Charney back in his element, wrote on her Instagram page: "Dov Charney is in the American Apparel store on East Houston Street. I asked the employees at the counter if it was him, and one nodded 'yes' tentatively, and the other asked me, 'And how was your day at work?' with an intonation of palpable discomfort."