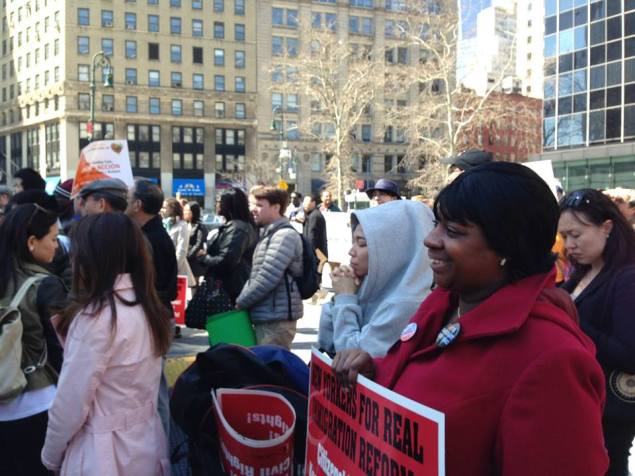 Tamika Mapp, owner of East Harlem Tax Service, is launching a bid to unseat two-term Assemblyman Robert Rodriguez, who she says hasn't been working hard enough in Albany.
"He's just been a man in a suit," Ms. Mapp told the Observer. "We need somebody who's going to be there."
Ms. Mapp knocked the East Harlem assemblyman for his frequent absences in Albany, where he missed 212 votes this year and 349 votes in 2013 — including votes on what she argued are key issues like the pay-equalizing Women's Equality Act.
Ms. Mapp also vowed to fight to maintain affordable housing stock, and to push to create an Assembly committee charged with overseeing the city's Department of Housing Preservation and Development. She said she would seek to bring to New York the model of dealing with former mental health patients used in Iowa — where released persons immediately receive a social worker, help with job placement, and a place to stay.
"Right now, they have nowhere to go but 125th and Lexington," Ms. Mapp complained.
Ms. Mapp said she would also advocate for full decriminalization of marijuana, noting the large number of young people arrested for minor drug offenses in the district.
A native of Pittsburgh, Pennsylvania, the 38-year-old Ms. Mapp moved to East Harlem six years ago after serving in the United States Army. She launched her business on East 117th Street in 2009, and also serves as an ambassador for the Manhattan Chamber of Commerce. She was briefly among the challengers to Councilwoman Melissa Mark-Viverito last year, but dropped out of the race following the death of her daughter, she said.
Mr. Rodriguez's camp did not immediately return requests for comment.