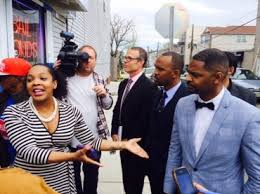 Independent special interest groups spent $5.3 million on recent municipal elections in Newark, far exceeding the previous record for "outside group" activity in a local campaign, according to an analysis by the Election Law Enforcement Commission (ELEC).
The outlay dwarfs the $261,629 expenditure in Jersey City 2013 mayoral race by Better Education for New Jersey's Kids Inc., which appears to have been the largest previous expenditure by an independent special interest group in a local election in New Jersey.
"The $5.3 million spent by the outside groups topped the $5.2 million in combined spending by 35 local candidates and three local party organizations in Newark," said Jeff Brindle, ELEC's Executive Director. Brindle noted that independent groups spent nearly $41 million in state elections last year, also setting a record.
Newark First, the IE group that backed losing candidate Shavar Jeffries, spent the most, according to ELEC: over $4.2 million.
"These groups are becoming a major force in national and state campaigns, and now they are becoming big players in local elections. Based on current trends, independent spending is likely to be even bigger in the future," he said.
Independent Special Interest
Spending in Local Elections 2014
Listed by GROUP, municipality and amount
Newark First
Newark
$ 4,236,695
Working Families Organization
Newark
$ 410,001
Newark Families For Progress
Newark
$ 285,591
NJ Workers Voices
Newark
$ 160,324
American Federation Of Teachers
Newark
$ 92,900
Committee For Growth And Social Justice
Newark
$ 73,130
Newark First Action Fund
Newark
$ 28,166
TOTAL-NEWARK
$ 5,286,807
Better Education For NJ Kids
Trenton
$ 49,873
Mobilization Project
Trenton
$ 54,300
TOTAL-TRENTON
$ 104,173
National Association Of Realtors
Bayonne
$ 82,637
The heavy spending in Newark was led by $4.2 million in spending by Newark First, which was primarily financed by Education Reform Now (ERN), a New York City-based group. "ERN builds coalitions at the state and national level to give a left-leaning voice to reform in the public education debate," says a mission statement on the group's website.
The group supports privately run charter schools, which have become a major issue in Newark. Newark First supported Shavar Jeffries and opposed Ras Baraka, who won the election.
Education Reform Now also bankrolled Newark Families for Progress ($285,591).
Independent groups that supported Baraka included Working Families Organization ($410,001) and Workers Voices ($160,324), which were largely funded by unions.
While Newark was the main focus of independent groups in 2014, smaller amounts were spent on local races in Trenton and Bayonne.