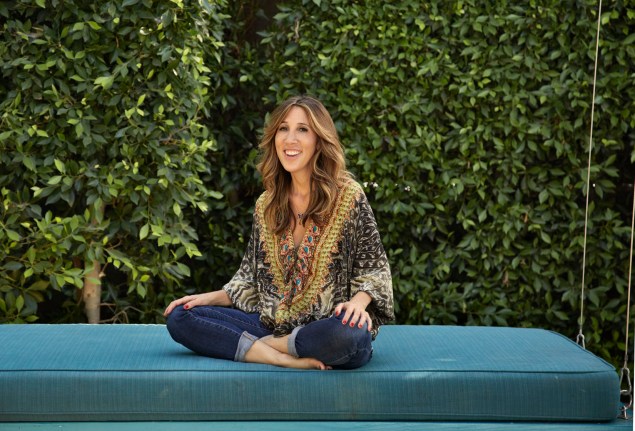 When Elisa Hallerman was working as an agent in Hollywood, she became used to being on call for her A-list clients 24-7. And these days, little has changed. Having retired from the movie business to work as a drug and alcohol counselor, following her own time in recovery, it comes with the territory.
After establishing a sober living house in Los Angeles for young men and their families, Ms. Hallerman closed the facility in 2013 to focus on what she calls "recovery management," a unique proposition in an increasingly complicated field, where a one-size-fits-all approach to treatment is coming to be seen as perilously outdated. "My job now is really about matching the person up with the treatment they need," she explains.
3 a.m. distress calls are not unusual, but she says "I'm happy to pick up the phone and be a lifeline, to get them to a safe place." She even employs the same crack security team ("many of them are former Navy Seals") to assist with high-profile clients and transporting people internationally as she did in her Hollywood days.
Over lunch at the ABC Kitchen in Union Square, she describes what she does as "case management on steroids. It covers the scope of the entire recovery process." This could mean anything from helping a client choose an appropriate 12-step meeting, to finding the right self-help group or securing in-patient care.
| | |
| --- | --- |
| "Maybe the father can't quite say that he's also using every day, or the kid can't tell his parents that the Vicodin is just the tip of the iceberg. Elisa has a way of turning the conversation around so you tell her what she needs to know." | |
But, as she's currently gaining her MA in depth psychology, it can also mean finding the right psychiatrist, therapist or pharmacologist, or guiding a client toward a spiritual practice with a new exercise and nutrition routine. "There is never just one path," she says. "I wanted to create a place where it was like, 'I got this for you,' where it was seamless for them and there was consistency, the same as with my Hollywood clients."
Originally from Long Island, Ms. Hallerman is based in Los Angeles, but her business, Recovery Management Agency, is developing a presence on the East Coast and has clients in places as far-flung as Australia. In Hollywood she represented clients such as Vince Vaughn and Owen Wilson, and found herself in a substance abuse spiral of her own after the suicide of a former boss and mentor.
After becoming sober, which she has been now for 12 years, she re-trained to become a certified drug and alcohol counselor. But she soon realized that a skill set honed in negotiating rooms would be better used working on a more bespoke basis.
 One client, a former colleague who requested anonymity, describes Ms. Hallerman's unique ability to establish clarity in complex situations:
"No actor is going to sit there and tell you they want to be the next Tom Cruise. They all think they're above that, so you have to get it out of them. And it's the same with an addict and their family. Maybe the father can't quite say that he's also using every day, or the kid can't tell his parents that the Vicodin is just the tip of the iceberg. Elisa has a way of turning the conversation around so you tell her what she needs to know."
It then comes down to navigating the minefield of options. "When people are in a state of panic, fear and trauma, they want to move quickly and often make a snap decision rather than pause and do their research," Ms. Hallerman says. "So many families will say to me, 'I wish we would have found you before we spent $100,000 on treatment for my son, husband or loved-one, who didn't really get what they needed.'"
She likens the process of putting together a treatment team to matching an A-list star with a movie project. "You take into account the actor, the director, the budget. Also, who is making decisions at Fox, Universal or Warner Brothers these days, as that will shape the personality of the studio." It works the same for treatment centers, where, according to Ms. Hallerman,   "we are constantly monitoring important changes in leadership, staffing and tracking the current population, because these nuances and many more matter when it comes to successful outcomes."
When a client is placed in a larger facility, she says she also becomes an advocate for their needs. "They might not be clicking with their therapist, or perhaps they need more time with their therapist—it's my job to make sure they don't get lost in the system." Meanwhile, on the outside, "a mom might pick up the phone at 9 p.m. to have a cry, or so I can help her make sense of what the professionals are saying to her about the medical process her son is going through."
No matter the age of her addicted client, Ms. Hallerman believes that involving the whole family is key. Even if, in the case of her Hollywood cases (referrals often come from former colleagues), this might mean the entourage—"that closed inner circle"—as opposed to actual blood relatives.
Dr. Arnold Washton runs Recovery Options, a boutique outpatient treatment center catering to high-functioning addicts in New Jersey and New York City. He likens Ms. Hallerman's service to the increasingly popular trend of "sober companions." In this case, the addict in question hires somebody to shadow their every move, rather than admit themselves to a live-in facility, to mitigate the chances of relapse.
 While this has been a successful option for two of his clients (a bank president and a department head at a New York medical facility, both of whom had reached a "one more strike and you're out" crisis point in their careers), he has misgivings about such a "hands-on" approach.
"Sometimes this high level of support can be overwhelming for the addict, and they can act out in some very unhelpful ways towards the family," he says. "I've seen it in the case of a CEO, who felt he was being treated like a child. Also, what happens once that support goes away? Have you actually made it harder for them to stand on their own two feet?"
But a sober companion is only one of the tools in Ms. Hallerman's recovery arsenal. "In certain cases, where a client is very vulnerable or might be on their own in a remote area, it can be useful," she says. "But only for a limited time period, as there is a danger of it becoming a crutch."
She's also adamant that she will only work with somebody who's ready to be a willing participant in their own recovery. "When I find myself working harder than them, it's time to pause and check myself, maybe reevaluate the way in and find ways to have the clients be empowered," she says.
Given her background, it's little surprise that she has many high-profile clients, and she admits her services do not come cheap. While the initial assessment, which usually takes place over the phone or on Skype, is free, "From there I charge a retainer," she says, "which scales down the less a client needs me. I don't like to charge by the hour as I don't want a family in crisis to feel like they're on the clock." Meanwhile, another important part of the service is helping an individual budget for recovery.
"Often it's coming out of a retirement or college fund," she says. "I usually start by asking what their budget is, and then we look at the best ways to spend their money." For example, "spending $50k on two months of primary treatment versus investing it in a deliberate plan that provides the client with what they need over a longer period. All the research, and my experience, often shows the latter being more successful."
And while some residential rehab programs do offer ongoing outpatient care, not being affiliated with any one center allows Ms. Hallerman to be unbiased with her placements. She also points out that some sole agent case managers and interventionists are hired by specific facilities, "which is not to say they'll give bad advice, but you should know who their employer is."
Lowell Monkhouse is director of the exclusive Küsnacht Practice in Switzerland, a live-in rehab facility where state-of-the-art treatment costs up to $156,000 per week. Citing one case (the client is now two years sober) who had visited 15 different centers in Canada, Europe and the U.S. over the course of 36 months before overdosing and "being brought back to life" following a week on life support, Mr. Monkhouse thinks there is a very valid place for a service like Ms. Hallerman's. "We need someone to make sure addicts are getting what they need from a system that too often sends them in the wrong direction," he says.
And who better than a former Hollywood agent to do it? As her former colleague puts it, "I stumbled through it all the first time I tried to find the right treatment, but Elisa has always known how to get people in a room who are compatible with each other. This time around, though, if she gets it wrong it's not just a deal that gets lost—it could be somebody's life."