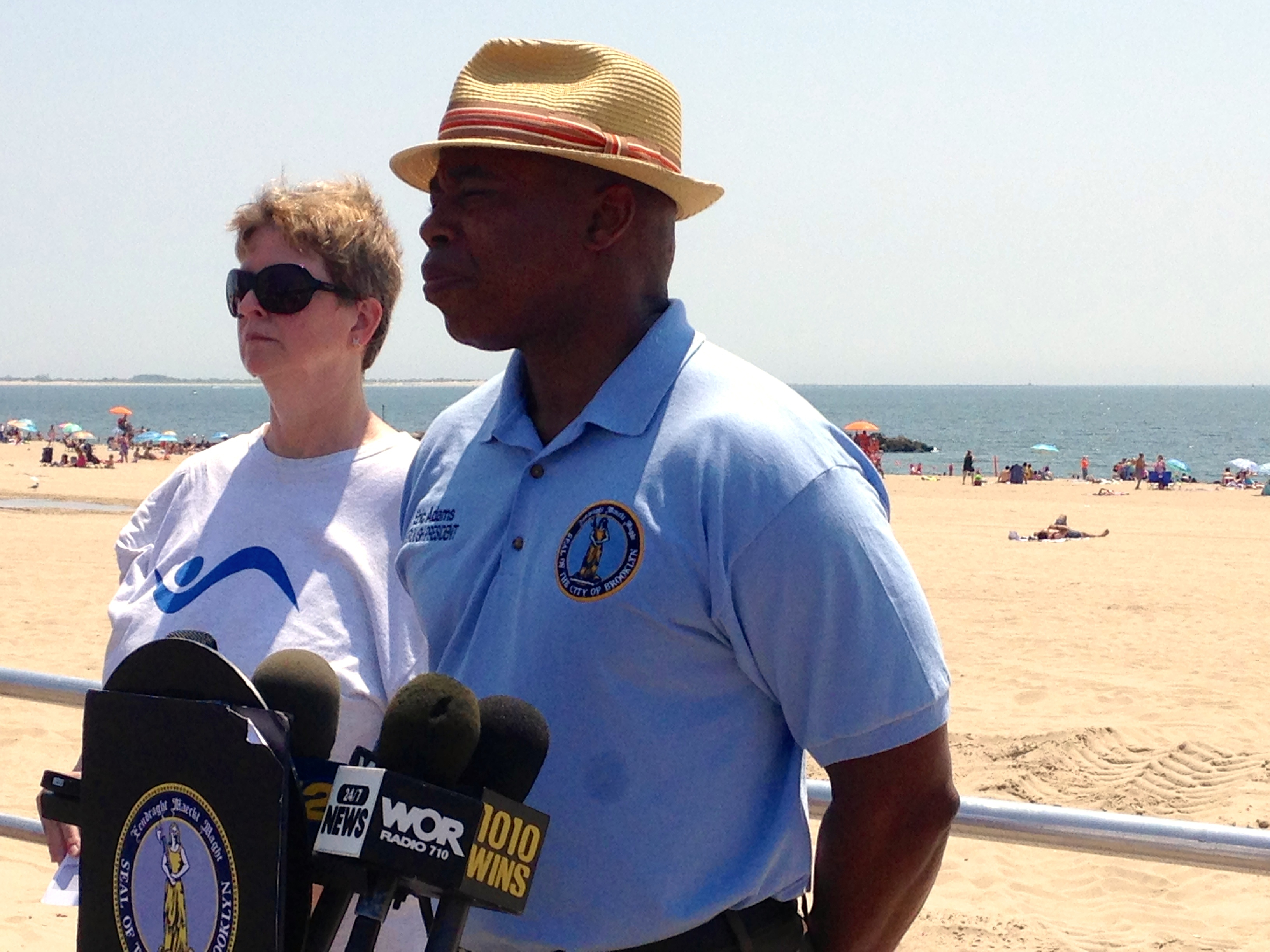 He was not laughing yesterday and is still not laughing today.
Brooklyn Borough President Eric Adams, a day after ripping into the unidentified people who placed two mysterious white flags on the Brooklyn Bridge, invoked the September 11 attacks today when commenting the peculiar incident.
"I think that many people who have moved further from September 11 have become comfortable that everything is all right in the city. It is not," Mr. Adams, who is offering a reward for information leading to the arrest of the suspects, declared. "New York City is still a top terrorist threat. The Brooklyn Bridge, the Empire State Building and other landmarks are terrorist targets and we cannot do anything that gives the impression that there is a lapse in safety."
He added, "We still remember what happened in the city on September 11. There is a reason we remind ourselves each September 11 so we can remain vigilant. "
Mr. Adams, a retired police captain, expressed hope the NYPD would conduct a thorough investigation of the issue. Police Commissioner Bill Bratton said yesterday that the police don't yet have any suspects.
"Whoever did this either as a prank or as a joke, we are not laughing," Mr. Adams reiterated. "There is room for protest in a free country with free speech, but trespassing and desecration of the flag is not one way to do it."