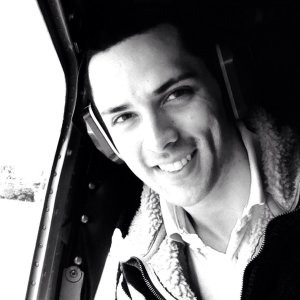 Washington Post Pentagon correspondent Ernesto Londoño is joining the editorial board of The New York Times, editorial page editor Andy Rosenthal announced in a newsroom email this afternoon. In his new role, Mr. Londoño, who covered the wars in Iraq and Afghanistan and the Arab Spring for the Post, will mainly write about foreign affairs, as well as "lots of other stuff."
"I'm excited to soon join @nytopinion as an editorial writer covering foreign affairs; deeply sad to leave the terrific @washingtonpost," Mr. Londoño tweeted.
"Whether from Washington or overseas, Ernesto has time and again demonstrated an uncanny ability to see stories where the competition did not and to execute those stories with intelligence and grace," The Washington Post said in a newsroom email announcing Mr. Londoño's departure. "Through it all, he has distinguished himself as an exemplary journalist and an always generous colleague."
Times memo below:
Folks:

I'm delighted to be able to tell you that Ernesto Londoño, who is currently at the Washington Post, has agreed to join the editorial board to write principally about foreign affairs, but also lots of other stuff. Ernesto will be a great addition to our team. He's got a lot of interesting experience, including time covering the wars in Afghanistan and Iraq for the Post and also worked at the Dallas Morning News, where he made the acquaintance of one Vikas Bajaj.

Ernesto will be joining us right after Labor Day.

I know you'll give him a warm welcome.

Andy
This story has been updated to include The Washington Post's announcement.