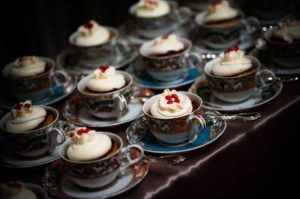 ELIZABETH – The woman at the center of a state judge nomination controversy this week fueled in part by Gov. Chris Christie spoke out to add another unexpected element into the controversy's already volatile mix: the implication that the famed Hoboken-based baker known as the "Cake Boss" played a role in her ongoing troubles.
Democrats had hoped on Monday to move forward a package of nominations in what was expected to be a pro forma Senate judiciary committee meeting. But one of the nominees for judge, former Christie administration Director of Employee Relations David Cohen, got snagged when state Senate Majority Leader Loretta Weinberg (D-37) brought up a June 21 letter from a former Christie administration employee who asserted that Cohen did not adequately address her boss's behavior toward her.
The Democratic members of the committee moved to put off Cohen's nomination until July 10, in order to give Mariella Morales, the author of the letter and the former deputy executive director of the Center for Hispanic Policy, Research and Development, the opportunity to testify before the committee. The confirmation hearing for the other judges up for nomination was subsequently pushed to the same date.
Christie's response was to pull all of the nominations.
In an exclusive interview with PolitickerNJ.com, Morales declined to discuss the political machinations surrounding the judicial nominations. But Morales did discuss one element to an already hot situation that stuck the controversy right in a red-hot oven: the alleged participation of celebrity baker Bartolo "Buddy" Valastro, Jr., the head baker at Carlo's Bakery in Hoboken, also known as the "Cake Boss."
Well known throughout the state from his reality television show on TLC, Valastro has made his support of Gov. Chris Christie clear, endorsing him for re-election in 2013 and allowing the Republican governor to campaign in his famed store on Washington Street in Hoboken.
According to Morales, she applied to Valastro's company's corporate offices in Jersey City in March 2013.
"There was a satellite [Carlo's Bakery] opening up in Westfield, and I being in need of employment, decided to apply," said Morales, 49, of Elizabeth, an accomplished amateur pastry chef. "Since I knew that my resume had a ton of political experience, but absolutely no baking experience, I thought that it would behoove me to bring some madeleines I made as examples of my work, as well as a copy of my resume. I figured Mr. Valastro would figure I had no baking experience, or he would bring me in for a shot."
Morales held several positions in the Governor's office from January 2010, when Governor Christie took office, until September 2012, when she resigned.
Morales implied that her resume, full of references to her service in the Christie administration, potentially dented her chances of employment with Valastro, a vociferous Christie supporter.
"It's just common sense that in light of the political nature of the resume and a standing relationship between both parties, that if you want to verify whom this individual is, and there are references on the resume, you check the references," Morales said. "It makes total common sense that somebody would make a phone call to check the person applying out."
Morales is still seeking employment. Done with politics and trying to change careers, Morales cast a cautious eye towards the future.
"It would be very disappointing if there was any form of intervention, in any way, shape of form, that would have impacted any decision made by [the Cake Boss]. Yes, I do feel a strong sense of betrayal committed by someone I once held in very high esteem," said Morales, referring to Governor Christie, who she first met working on the Bush-Quayle 1992 presidential campaign. "I have experienced a major letdown that has left me at a loss for words. Trust has been violated. It is difficult to reconcile something unprovoked like this happening after giving an individual 22 years of proven, unconditional loyalty, dedication, and most importantly, sharing a close personal friendship. The emotional hurt and disappointment are palpable. But as I always say and profoundly believe, things happen for a reason. It has been almost two years since I left the administration, and I am still processing it."
Valastro did not immediately return a call left with an assistant at the Hoboken location of Carlo's Bakery.