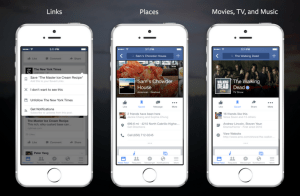 For many of us, Facebook's News Feed is a garbage pile full of ViralNova links, galleries of your college friends' engagement rings and annoying videos that autoplay.
Facebook thinks you would like to save that and read it later, so it's introducing a new feature called — wait for it — Save. 
It's like Pocket, or whatever your preferred read-it-later service is, but for Facebook. Soon, users can save links, photos, and check-ins on Places to parse through later. They can also save, er Save, topics like music or television shows to review later. But there's a major downfall, as Recode notes: you can't save stuff for reading offline — the only way to read saved posts is if you're online and browsing Facebook.
So, uh, yay?