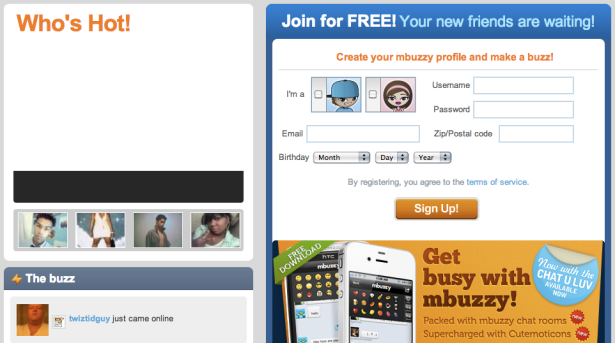 Scammers in — where else? — South Florida are extorting strangers they meet through online dating sites, Local10 reports. The scammers are allegedly meeting people online at the extremely high-tech and fancy mbuzzy.com (pictured at left), then asking them to send nude photos. Do they not have Tinder down south yet?
After they receive the nude photos, Local10 reports, "the suspect identifies himself as a Broward Sheriff's deputy. The suspect claims the picture was sent to a minor and tells the victim to pay a fine via Western Union or money order to avoid being arrested on a federal warrant."
Incredibly, more than 100 people have fallen for it, paying anywhere from $500 to $1,500 to appease the fake officer, Local10 says.
Asking your targets for nude photos before you extort them just seems like adding insult to injury. It's embarrassing enough to find out you've fallen for one of those Nigerian prince emails without knowing there's now a dick pic floating around on the black market.