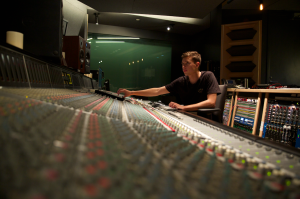 On day two of Flume's sold-out three day stint at Terminal 5 in New York, the Observer caught up with the twenty-two year old year old superstar DJ at Red Bull Studios.
Mr. Streten's classic electronic-meets-dreampop-meets-hiphop-meets-dupstep-meets the best thing you've ever heard classics like "Holdin' On", Disclosure's "You & Me (Flume Remix)", Lorde's "Tennis Court (Flume Remix)" have rocked everywhere from frat parties, to Coachella, to the Billboard charts. But for Flume, who's also one half of What So Not, the best part of the fame and the tour isn't the tour at all. It's hanging out in the studio and making music.
How would you describe your sound? 
It's electronic. Kind of dreamy. I guess it's kind of like dreamy electronic music that bangs with a hip hop influence.
What was the highlight of last night's show at Terminal 5?
Probably the Lorde remix, there was a confetti canon. That was the highlight for sure.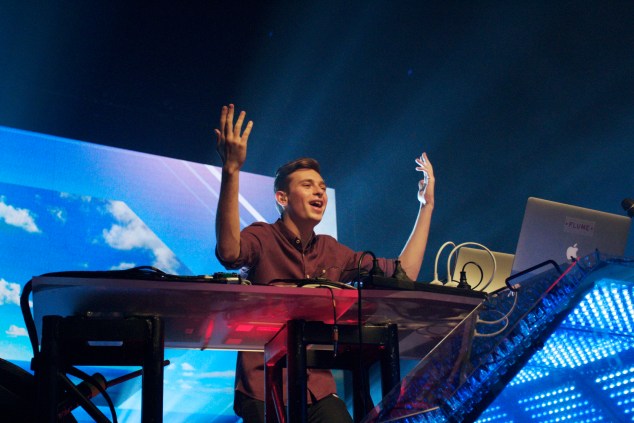 You keep a low profile–your website has no bio or anything like that. Why?
I don't know. I mean you can find all that info out on Wikipedia if you really want it. I feel like I've got a pretty good presence online through Instagram and Facebook. I just keep it simple.
Can you tell me a bit about your other project, What So Not?
It's funny because I used to never get asked about What So Not. No one knew about it. [But] this time coming to America, every single interviewer is asking me about What So Not. I'm excited to see where it goes. It's cool to have one finger in the indie world and one in EDM land. It's really fun being able to make music for both projects, whether it's the heavy side of What So Not, making crazy sounds, or doing more melodic stuff with Flume.
So you're working on What So Not and Flume simultaneously?
Yeah, it's a lot to juggle. Sometimes it's hard to choose what's going to go to what project. More and more sounds are starting to become more similar. What So Not used to be a lot more dance-y and now it's becoming a lot more melodic. Flume has always had that melodic thing but it's starting to become a bit heavier, so it's just difficult to navigate between the two.
And who do you dream of collaborating with?
I'm a huge fan of Flying Lotus. I like The XX's stuff.
What inspires you?
I'm listening to this record by a dude called John Hopkins and I'm really, really into that—it's progressive. It's hard to describe, but it's pretty unique stuff.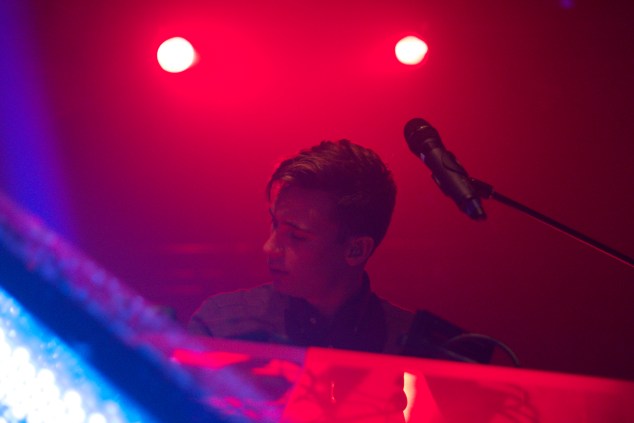 What about a person you aspire to be like?
There's no person I aspire to be. I'm just doing my own thing and seeing what happens–not looking to something and trying to be that. [I'm] not trying to fit into any clique, or any niche, or any sound. And it's worked thus far. The more I do this, the more people expect. It used to be just get a remix standard and be like 'Oh I'm going to do whatever I want with it.' Now there are expectations from fans, from record labels. There's a pressure to do specific things, but I'm trying to ignore all that and just do my own thing as if none of it was there.
Say I come up with a melody and idea, and I'm like 'wow that's really strong.' Either I can make it into a 3:30 piece that has an intro verse, chorus verse—kind of almost a pop structure–or I can hear it and put it into a seven minute epic-building-thing that nowhere near as many people will hear. But it would be the way I think it should be and it would be a better song in my opinion.
I would've just been like 'Ah it sounds like that, so I'm going to make that.' Now it's kind of like 'Well fuck, I've got this great idea—either I can make it into A or B.' A will get heard by millions and millions and millions of people and make me a shit ton of money, or B will not get heard by that many people, not make me any money, get me any good gigs, or grow the profile as much. I'm often at these crossroads now and it's tricky—I'm taking the B road.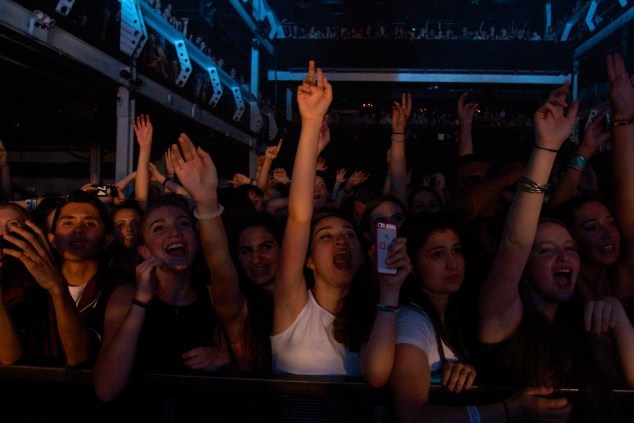 Is that what What So Not allows you to do?
I love heavy music. I keep Flume nice and melodic so I save the angry, testosterone-fueled heavy stuff for What So Not. I think it's a good defining thing for the two projects.
How are your shows audio and visual experiences?
We spend a lot of time working on the visuals for the show. It's been a really important thing for us to get right. Each track has different visuals and it's all connected. Say if I change the phasing, like twist an effect knob, you can see it visually happen on the screen. I've got this drum pad and if I hit the tom drums the whole concert hall will light up.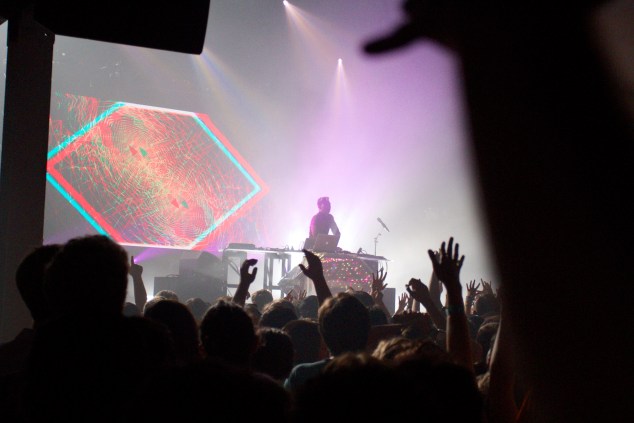 What's your favorite part of remixing other people's work?
It's rad not having to start from scratch before you step into a session. It's way easy to get excited about music when you've got something to go on, or a great vocal. Doing originals is more rewarding because you start from scratch and create something that's yours, but remixes are more fun, in a sense. You just step into a project and there's all this cool shit. It's a great place to start.
So, what are you working on now and when are you coming out with something next?
I got a remix. A new remix. I can't say who for, but it'll be coming out shortly. There's going to be a new What So Not EP coming out soon. A new Flume remix. I'm basically working on the new record for Flume.
In an interview you said you wanted to "evolve the sound" for your second album. How do you plan on doing that?
I think I'm doing that now. I've got some longer songs, shorter songs. More progressive tracks–like straight up Flume. No intro verse or anything. I'm just experimenting with the structure and things like that…Its going to be a while before the next record comes out. And I'm going to take as long as I need.