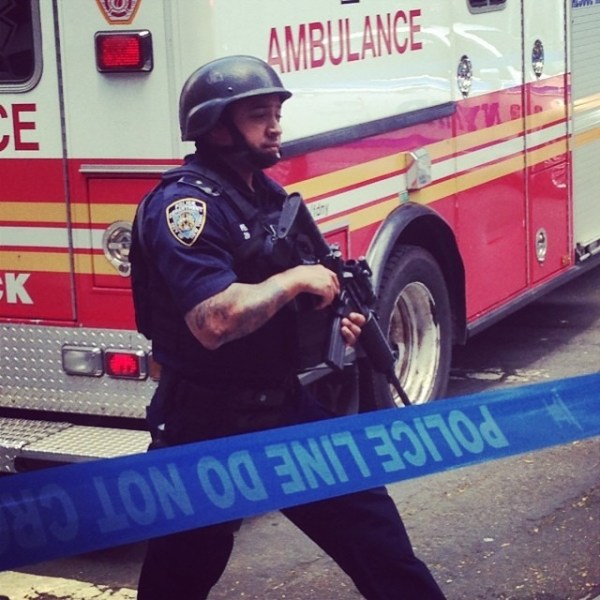 A fugitive sex offender, identified by sources as Charles Mozdir, 32, was shot to death and three officers were injured in a firefight with New York police in a West Village smoke shop Monday, shortly after 1 p.m., the Daily News reports.
Two U.S. marshals and NYPD detective Mario Muniz, 45, were shot in the crossfire at Smoking Culture, a head shop on West Fourth St. near Jones St. They joined the shooter at Bellevue Hospital for treatment where the suspect died from his injuries. The officers are expected to recover.
The officers had been part of a joint fugitive task force sent to apprehend Mozdir, a wanted sex offender in the area, who was featured on CNN's The Hunt with John Walsh.
Police Commissioner Bill Bratton stated at a press conference this afternoon that a gun was recovered at the scene and an investigation is underway.