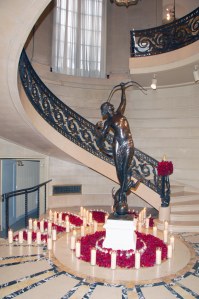 Trouble may have found the National Academy Museum and School—the institution laid off several high-ranking staffers in June and has seen several others exit—but that doesn't mean it's having trouble inducting new Academicians. Today, the nearly 200-year-old body of artists added to its ranks a class of 13 new National Academicians, and they will join the 400 living artists and architects who have received this honor.
Here's the full list of 2014 inductees. You have the artists:
Ida Applebroog, Jane Dickson, Martin Puryear, Edward Ruscha, Joan Semmel and Stanley Whitney
And you have the architects:
Peter Bohlin, Preston Scott Cohen, Michael Manfredi and Marion Weiss, Eric Owen Moss, Antoine Predock and Charles Renfro.
Fun fact! President Bruce Fowle points out that this is the first year the architect Academicians have outnumbered the artist Academicians. Congrats to all.